Keep your branch relevant as member service expectations change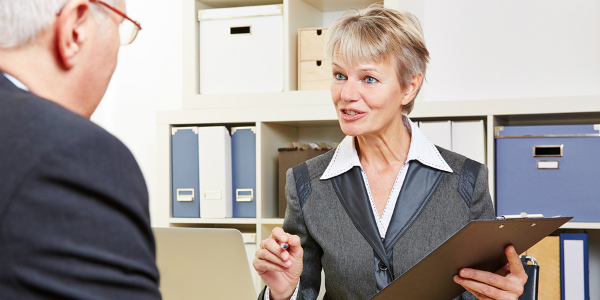 Just about everywhere you look these days, headlines and studies highlight how advanced technology is changing the way that consumers interact with their financial institution. And while the use of online and digital banking services is steadily increasing, personal interaction at the branch level continues to be a valuable component of excellent member service delivery. According to recent studies, some consumers still prefer to purchase banking products in-person versus online, and rely on branch offices for getting answers to questions and resolving issues related to their accounts.
But as competition for member transactions increases, credit unions are faced with the challenge of whether to maintain robust brick and mortar facilities that provide valuable and in-demand services to meet member needs or to install smart kiosks in certain underserved market areas, or both. Determining whether or not you have the right strategy in place can be time-consuming, but it is essential for the long-term stability of your credit union.
Evaluating branch profitability and effectiveness
Considering that the most common alternative to visiting a branch facility is conducting business on a computer or smartphone, it is essential to determine how to make sure your branch is a valuable resource in your market or service area. There are several factors to consider, including: 
Do you have the right number of branches in the right locations to serve your members?
Should you build a new branch or put in smart kiosks in underserved areas?
Do your delivery methods fit your member demographics?
Are your staff members the right fit for your branch – adequately trained to sell and cross-sell products and services, and to provide support to your members?
A diagnostic review of your existing branch(es) can  provide a data-driven evaluation of your business volume, traffic patterns and the type of transactions handled on a daily basis. The results, along with an analysis of net operating costs of your overall institution, will determine the profitability of your existing structure, as well as what changes might be the most beneficial to maintaining a successful, competitive organization.
Do you have the right staff and technology?
The effectiveness of branch personnel in providing solutions to member questions and problems can have a tremendous impact on maintaining long-term member relationships. Do your members have access to universal tellers who can help facilitate all of their needs – from opening a new account to discussing a loan or resolving an error on a transaction? Or is your lobby set up in silos where members must wait for different employees to handle their business concerns separately?  
On a typical day is there a line in the drive-through or at the ATM while the lobby is empty? As consumers continue to incorporate technology into every aspect of their lives, it is imperative for credit unions to provide access to their services 24/7 with mobile and digital devices, as well as through integrated services, such as intelligent ATM machines.
Incorporating intelligent ATMs can be an incremental step in transforming your credit union to offer some of the high-tech conveniences your members find valuable. By providing access to interactive ATMs in your lobby, members have the option of completing nearly any transaction without going through a teller line or interacting with branch personnel. Interactive ATMs – some enhanced with video technology – can provide a variety of teller services at the branch or remote locations, giving your members expanded access to personal financial services, at their convenience.
Plus, integrating such self-service technology into your service delivery options can enable your credit union to:
expand your footprint without the expense of additional facilities;
reduce teller transaction costs and improve productivity;
improve staff scheduling and teller management;
increase sales opportunities; and
improve service quality and member satisfaction.
According to a 2013 study by FMSI Teller Line, the average number of lobby transactions per branch has fallen 45 percent since 1992, because financial institutions have done such a good job of pushing consumers out the door with such options as ATMs, ACH, digital banking and remote deposit capture opportunities. In addition to creating unproductive staff time, this has resulted in a 124 percent increase in branch labor cost per transaction. 
Are resources needed to improve member service quality?
A staffing study can help to determine if you have the right people with the right expertise in the right jobs. Additional tools, such as on-site visits and secret shops can uncover any areas where service can be improved or where additional training can lead to a more member-focused environment. Information gathered during these unbiased observations can also determine what resources might be required to make necessary changes, how much this will cost and how these changes will affect staffing before any plans for either adding staff or potential downsizing are put into place.
Creating a formula for success
Consumers have more options for conducting their financial transactions than ever before. Capturing their business for the long-term requires providing a convenient facility that combines the right amount of technology with motivated, highly skilled staff that can provide the added personal support that sets your credit union apart from the competition. If coming into your branch provides a positive experience where your members' needs are met, they are more likely to be satisfied with the products and services offered, and more inclined to continue their relationship with your institution.
About JMFA
JMFA is a leading provider of profitability and performance-improvement consulting. For more than 35 years, JMFA has been recognized as one of the most trusted names in the industry for earnings enhancement and expense control programs, training and development, recruitment services, as well as product, service, pricing and technology-improvement consulting. Simply stated, JMFA's programs and services are designed to increase income or reduce expenses.  JMFA is proud to be a preferred provider among many industry groups. To learn more about JMFA, please visit www.JMFA.com or call (800) 809-2307.