Larry Summers: Stormy weather ahead for the Fed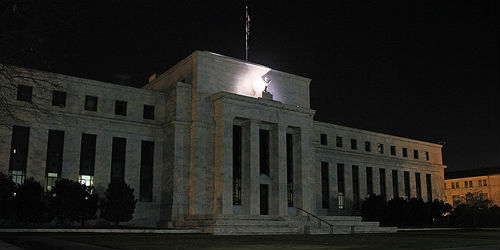 Former Treasury Secretary and top advisor to President Obama said today's low interest rates will probably make income inequality worse.
by. Stephen Gandel
Larry Summers is worried that the Federal Reserves' efforts to stimulate the economy could end up doing damage.
"Low interest rates could become a source of instability down the road," said Summers, a prominent economist and former top advisor to President Obama. Summers was speaking on Thursday to a packed auditorium of hedge fund industry professionals at SALT, the annual industry confab being held at the ritzy Bellagio hotel and casino in Las Vegas.
Summers told the crowd that he shared concerns that low interest rates could be causing new bubbles. That's why, Summers said, he has long favored government spending on jobs programs rather than stimulus engineered by the Fed.
What's more, Summers said that the Fed's policies are likely making the income inequality problem in the U.S. worse, by helping wealthy Americans who hold the majority of stocks, more than the rest of the country.  "A policy that works by pumping up asset prices is not going to be egalitarian," said Summers.
continue reading »