Latinas: A Powerful Consumer Segment for Credit Unions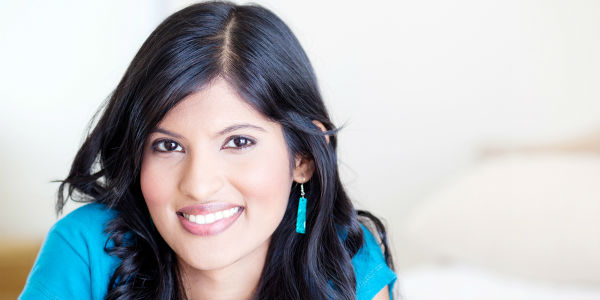 With the U.S. Census Bureau reporting that one in six U.S. residents is now Hispanic or Latino, we make up the largest minority group in the U.S. We are also a fast-growing population, we're young and most importantly, we're largely financially underserved. These are all characteristics that make us a good consumer target for any business, but particularly for credit unions looking to grow. And, while there are many important Latino segments to target such as the underserved and unbanked, immigrants, youth and young adults and small businesses, a particular segment that transcends all of these groups is Latinas. As a Latina, I like to think that Latinas have always been the most important U.S. consumer segment and now Nielsen's Latina Power Shift Report confirms my biased thinking. The report reveals that Latinas are the key drivers of Hispanic economic power in the U.S. on all fronts; income, education and employment.
Latinas are the Predominant Decision Makers
Latinas say that they are the primary or joint decision makers in every purchasing category from groceries, insurance and financial services to electronics and family care, according to a Nielsen study. This is partly due to the fact that Latinas are increasingly the primary wage earner and influencer in their households, which is a historical shift. And if credit unions aren't adapting their marketing and communication strategies to address the Latina head of household, that message may not be getting through to anyone in that Latino family.
Latinas are Bringing in the Money
Latinas in households making $75,000 or more increased by 5 percentage points over the past ten years, despite the recession and slow recovery, revealed Nielsen's report. Part of this was because Latinas are achieving higher education levels and therefore have gained more upward mobility on the job front. And in fact, according to the U.S. Department of Commerce Minority Business Development Agency, U.S. Latina-owned businesses rose 46% from 2002 to 2007; faster than Latino and total female-owned businesses. So, where are Latinas spending their extra income? Nielsen's 2011 Women of Tomorrow Report revealed the top categories of spend for disposable income includes: paying off debt, general savings, retirement, education for self and new homes. Credit unions have the financial products that Latinas are looking for.
Latinas aren't Assimilating
Perhaps one of the most revealing findings of Nielsen's Latina Power Shift Report, is that Latinas aren't assimilating in the same way that past generations of U.S. immigrants did. What's occurring is that we aren't losing our Latino culture overtime to become more American, we're actually adding the American culture to our Latino culture and are increasingly becoming ambicultural®, a term coined by Nielsen specifically to describe this phenomenon. We can switch back from the English language to the Spanish language without hesitation, we celebrate traditional American holidays and serve traditional Latin American foods at these events and we embrace our Latin American roots with our diverse group of both American and Latin American friends and family. While this can pose some unique challenges and opportunities for credit unions to communicate to us, it's not an impossible feet, in fact it just means credit unions must have a marketing and product strategy that includes the right mix of communication. Blanket messaging in just English or just Spanish isn't necessarily going to be as effective with this group. Multi-media channels, both English and Spanish communications and an appeal to both the American and Latino cultures are going to be essential to get us to act.
Why recycle the same credit union member and bank customer, when you can reach a largely untapped market that is thirsty for financial services? Latinas aren't just looking for any financial services though, dignified financial services are what we want – the type that credit unions are known for. Latinas are decision-makers, they are wage-earners and they are increasingly bi-cultural; all of which are nuances to make note of and integrate in a credit union's overall Hispanic growth plan. These nuances will require a new way of looking at marketing and product strategies to effectively reach Latinas. And, if you really want to serve your Latino community, you need to be connecting with Latinas; the new U.S. economic driving force.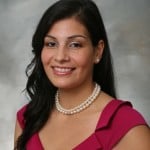 Miriam De Dios was born in Jalisco, Mexico. Her family moved to the US when she was a young child to pursue the American Dream. Outside of her primary work, ...
Web: www.cooperaconsulting.com
Details