Lawmakers see no 'grand bargain' to solve U.S. fiscal woes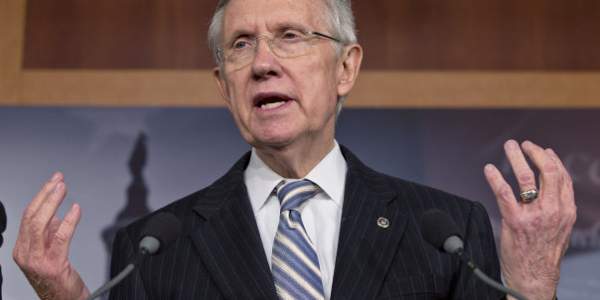 Both Sides Agree: No Major Budget Deal Foreseen
By Andrew Taylor, The Associated Press
On this, GOP budget guru Rep. Paul Ryan and top Senate Democrat Harry Reid can agree: There won't be a "grand bargain" on the budget.
Instead, the Wisconsin Republican and the Nevada Democrat both say the best Washington can do in this bitterly partisan era of divided government is a small-ball bargain that tries to take the edge off of automatic budget cuts known as sequestration.
Official Capitol Hill negotiations start next week, but Ryan and Reid both weighed in Thursday to tamp down any expectations that the talks might forge a large-scale agreement where several previous high-level talks have failed.
Long-standing, entrenched differences over taxes make a large-scale budget pact virtually impossible, according to lawmakers, their aides and observers who will be monitoring the talks.
Republicans say they simply won't agree to any further taxes atop the 10-year, $600 billion-plus tax increase on upper-income earners that President Barack Obama and Democrats muscled through Congress in January. Without higher taxes, Democrats say they won't yield to cuts in benefit programs like Medicare.
"If we focus on some big, grand bargain then we're going to focus on our differences, and both sides are going to require that the other side compromises some core principle and then we'll get nothing done," Ryan, who chairs the House Budget Committee, said in an interview Thursday. "So we aren't focusing on a grand bargain because I don't think in this divided government you'll get one."
In an interview Thursday with Nevada public radio station KNPR, Reid, the Senate majority leader, agreed that a large-scale grand bargain wasn't in the cards.
"They have their mind set on doing nothing, nothing more on revenue, and until they get off that kick, there's not going to be a grand bargain," Reid said. "We're just going to have to do something to work our way through sequestration."
continue reading »