Leagues, credit unions advance priorities during D.C. visits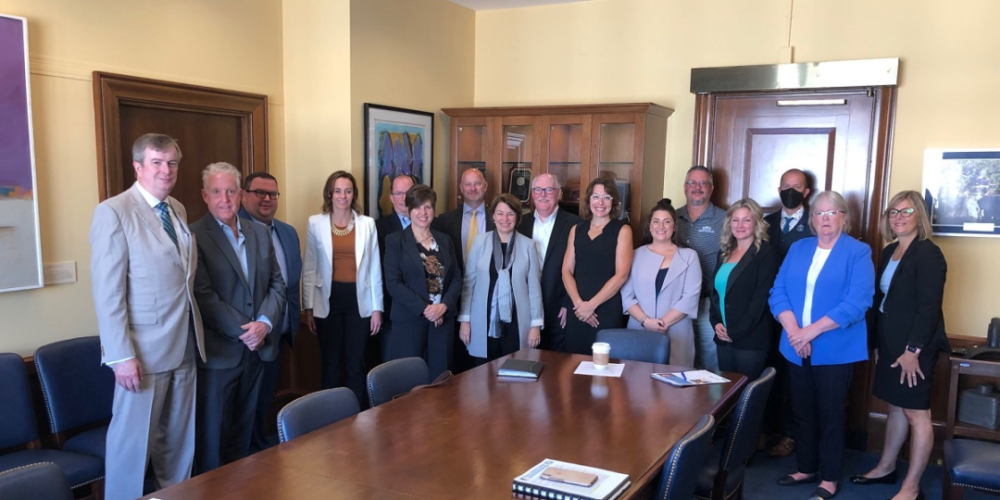 Five Leagues representing 11 states were in Washington, D.C. last week to talk credit union priorities with policymakers. Visits included meetings with legislators and regulators, as well as briefings from CUNA staff.
The CrossState Credit Union Association facilitated meetings between credit union executives from New Jersey and Pennsylvania and policymakers, including NCUA and Consumer Financial Protection Bureau (CFPB) leaders, as well as House Financial Services Committee member Rep. Madeleine Dean, D-Pa., and House Energy and Commerce Committee Chairman Rep. Frank Pallone, D-N.J.
"It was great to be back in person in Washington, DC, to inform our elected officials and regulators about the issues important to credit unions," said Patrick Conway, president/CEO of CrossState Credit Union Association. "I want to thank all the credit union leaders who took the time to come to Washington, D.C., and talk about the great work credit unions do in communities throughout New Jersey and Pennsylvania."
continue reading »