Lessons in innovation from i3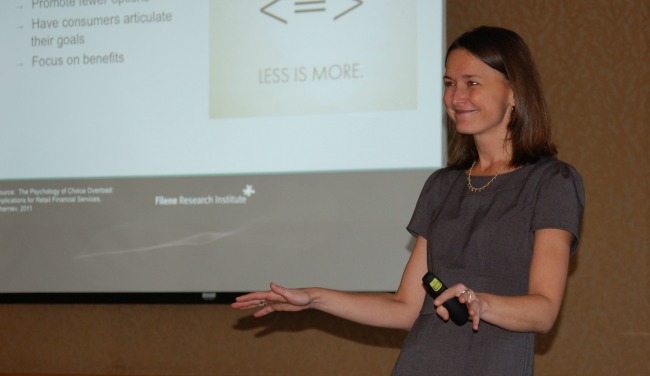 Think tank suggests using experimentation to find answers to tough questions.
by: Bill Merrick
The Filene Research Institute's i3 program (ideas, innovation, and implementation) has yielded many lessons for credit unions in the area of innovation, says Tansley Stearns, chief impact officer for the Filene Research Institute.
The Filene Method of Innovation upon which i3 is based takes a human-centered design approach to innovation, Stearns told attendees of the CUNA Lending Council Conference Sunday in San Diego.
Human-centered design proposes that that for an idea to be successful, it must be desirable, feasible, and viable. "We firmly believe that the best innovation for credit unions is grounded in the needs of the people they serve and are working to attract," Stearns says. "If they can solve the biggest problems their members, potential members, and employees have, those are going to be winning ideas."
Filene's i3 program started in 2013. Since that time, Stearns says, it has revealed several essential lessons about innovation, including the need to:
• Foster intellectual curiosity. Teams that approach their i3 experience with an answer-seeking mindset are far more successful than those with an answer-presenting mindset.
"Seek answers to tough questions through experimentation, expert guidance, and thoughtful study," Stearns advises.
continue reading »