Lessons in self-serve payments technology from Japanese vending machines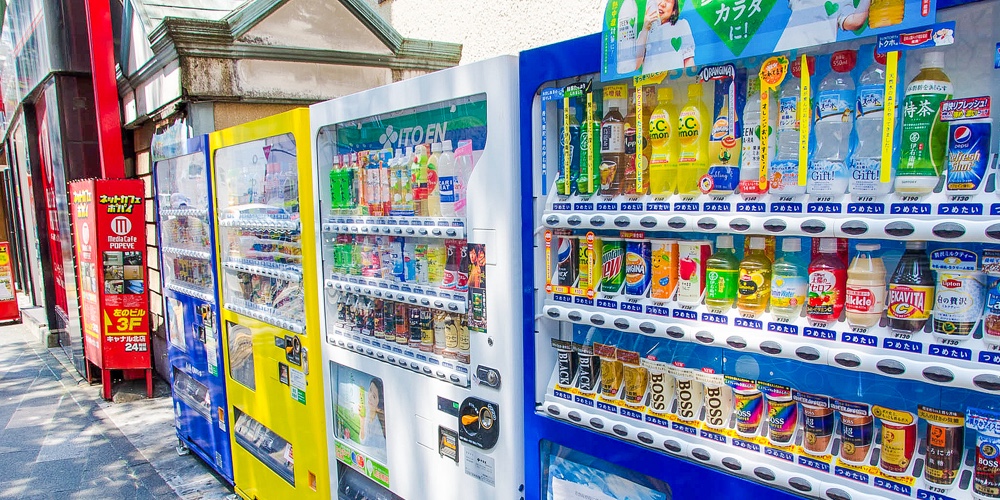 I was recently watching a documentary about life in Japan, and while I was blown away by a number of sights, one thing I wasn't prepared to be so impressed by was their vending machines! In Tokyo, you can buy almost anything from a vending machine, from cupcakes and hamburgers to Apple computers and perfume by Tiffany and Co. 
After I got over my initial culture shock, it got me thinking about how self-service technology is on the rise across the globe, particularly in the wake of COVID-19-related shutdowns that have impacted business operations in every country for the past year. 
A 2019 survey suggested that 88% of companies believe 'self-service' would be the fastest growing channel in customer service by 2021—and that's without factoring in a global pandemic. In addition, more than 60% of American consumers reported that they prefer digital self-serve tools for simple inquiries.
The rise in the self-service industry does not just include Japanese vending machines. It also extends to the self-serve payment technology that credit unions are leveraging to provide members with a seamless and easily-accessible way to make their loan payments, transfer funds across accounts, pay bills, and send money from peer-to-peer. This is a hot topic for financial institutions, with more than 75% of Americans using some form of digital payment, and the penetration of digital payments reaching 78% in 2020. 
In this article, I'll discuss the value of offering digital self-serve payments channels to your members, and how developing an intuitive, easily navigable payments platform can benefit your credit union. 
Self-serve payments meets member expectations while freeing up internal resources.
Only accepting phone payments from your members requires substantial customer service resources. In most cases, your employees wear multiple hats and the time spent on the phone taking a loan payment could be spent elsewhere on more productive tasks.
Giving your members the capability to self-serve can result in major cost savings for your credit union. Rather than adding multiple employees to your staff to take phone payments, paying their wages and employee-related expenses, and training them, just making the initial investment in an online and mobile payment solution can be much more cost-effective in the long run.
Self-serve technology minimizes human errors.
Even the most highly-trained, seasoned employees can make mistakes when interacting with members. They might hear something incorrectly and input the wrong information, or fail to understand what the member is trying to accomplish, which leads to confusion on everyone's part. When consumers leverage self-serve technology, this margin of error drops significantly. 
According to AnswerDash, "Researchers found through surveying several customers who had previously used self-service [channels], that self-service technology increased the accuracy of their transactions. Because the customer is the one in control of the transaction in self-service, the customer does not have to rely on an assisted service worker to make their transactions accurate. By doing it themselves, customers are taking charge of how they are using a service and are less likely to make mistakes when making a transaction."
COVID-19 has accelerated the pace of self-service payment adoption.
As result of the pandemic, social distancing, and innovative business operations, consumers have rapidly adopted self-servicing, online purchasing, and curbside pick-up. Your members are not only looking for a more convenient way to pay—they also care about having a safer one. With some branch lobbies still closed or operating at a reduced capacity, and many employees and members still working from home, credit unions have had to adapt quickly to evolving member expectations. Self-service payment channels are no longer a convenience; they have become a necessity.
User Experience (UX) design can make or break your members' self-serve payments experience.
UX design aims to optimize interactions between real human users and the products and services they use every day. This can include anything from buying snacks (or an iPad, if you're in Tokyo) out of a vending machine to assembling IKEA furniture, but the term is most often applied to websites, apps, and, for credit unions, self-serve payment portals. 
UX design encompasses far more than the look of a digital banking product. It's about creating an experience that delights the end-user of that product—in this case, your members. If your member logs on to your site to make their auto loan payment, the sign-in process should be quick and easy, the layout of your site is visually pleasing, they're able to make their payment with no issues, and a payment confirmation is promptly delivered to their phone or inbox, they're going to leave with a positive impression of your credit union. 
Not having an intuitively designed payments system, on the other hand, can be a major roadblock for you and your members. If a member logs onto your website or payment portal, has a hard time finding where to log in, experiences difficulty navigating your platform, gets assaulted by irrelevant pop-ups, and receives their payment confirmation a day late, they're going to feel frustrated—and this feeling may drive their overall opinion of your institution. 
Creating an enjoyable payments experience is especially important for your indirect borrowers. Often times, their only interactions with your credit union will occur in your digital environment. You want them to be so pleased with the intuitive feel, seamless navigation, and visual aesthetic of your online ecosystem that they will be interested in developing a deeper relationship with your credit union when you engage them to offer other products and services. 
Want to learn more about how building a relationship with your indirect borrowers can potentially increase the profitability of your indirect lending portfolio? Read our free whitepaper, Digital Payments Solutions to Delight Your Indirect Borrowers.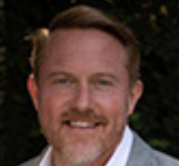 James Patrick is head of Risk Products at SWBC, and is leading the effort to bring to market a new portfolio of solutions that protect clients in a complex, evolving ...
Web: https://www.swbc.com
Details