Lessons on leadership and success from football's greatest coaches
If anyone understands just how inspirational words can be it's a professional football coach. These leaders haven't acquired successes simply by being in positions of prominence but by truly communicating the value of teamwork, perseverance, and both physical and emotional strength. To mark the turning of fall and the start of football season, we've put together a list of wise words to remember from some of the greatest football coaches the game has ever known.
"Success isn't measured by money or power or social rank. Success is measured by your discipline and inner peace." — Mike Ditka, Head Coach, Chicago Bears (1982-92), New Orleans Saints (1997-99)
"Self-praise is for losers. Be a winner. Stand for something. Always have class, and be humble." — John Madden, Head Coach, Oakland Raiders (1969-78)
"I've observed that if individuals who prevail in a high competitive environment have any one thing in common besides success, it is failure—and their ability to overcome it." — Bill Walsh, Head Coach, San Francisco 49ers (1979-88)
"Stay focused. Your start does not determine how you're going to finish." — Herm Edwards, Head Coach New York Jets (2001-05), Kansas City Chiefs (2006-08)
"The difference between ordinary and extraordinary is that little extra." — Jimmy Johnson, Head coach, Dallas Cowboys (1989-93), Miami Dolphins (1996-99)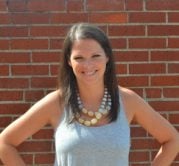 Wendy Moody is a Senior Editor with CUInsight.com. Wendy works with the editorial team to help edit the content including current news, press releases, jobs and events. She keeps ...
Web: www.cuinsight.com
Details