Lessons Learned from Poland's Credit Unions
by: Michael Muckian, Director of Marketing & Communications, WOCCU
Those who fail to learn from history are doomed to repeat it, so the saying goes. The people of Poland, especially those involved with its credit union movement, not only have learned from their thousand or so years of history, but they have used the knowledge of the past to significantly improve the present, as well as guide the future of its credit unions.
The Polish credit union movement this year celebrates the 20th anniversary of its rebirth, an event in which World Council of Credit Unions will participate starting Sunday, July 15, when it opens its 2012 World Credit Union Conference. What the estimated 1,400 attendees from 50 countries will learn in Gdańsk, home to both the four-day event and the Polish credit union movement, will come as much from the conference's host country as it will from the event's educational sessions.
When communism fell in the late 1980s, Poland was left with no financial services infrastructure. U.S. banks were not interested in a country emerging from a totalitarian regime's ashes, but World Council saw distinct possibilities. Poland's credit union roots go back to the late 19th century, but the doors of the country's financial cooperatives were shuttered when Nazi troops goose-stepped into Poland in 1939. Fifty years later, both the need and opportunity once again arose, and the global credit union movement answered the call.
Today, the Polish credit union system remains one of the fastest-growing and most successful in the world. Credit unions operate under the single brand SKOK, short for spółdzielcza kasy oszczędnosćiowo-kredytowe, or credit union, and together constitute the country's largest locally owned financial institution. What began as a World Council program several decades ago came into its own, and the Polish system, together with World Council, has helped foster the growth of credit unions in other former Soviet satellites, including Azerbaijan, Belarus, Moldova, the Russian Federation and Ukraine.
The lessons learned from Polish system are many, but boil down to these basic principles:
Compete for members, but cooperate in market positioning. The SKOK brand is widely known throughout Poland, and the unified marketing approach enables the system to hire well-known spokespeople, including Polish athletes and television stars. But each credit union within the SKOK network maintains its own identity and can concentrate on better tailoring services to its members because its marketing needs are effectively being met.
Economies of scale can strengthen the network. In addition to having a common brand, credit unions operate from a common back office. Companies initially launched by the National Association of Co-operatives Savings and Credit Unions (NACSCU), Poland's credit union trade group, provided credit unions with centralized data processing, electronic banking services, transaction card processing, deposit protection, settlement services and sources of capital. Two years ago those services began migrating to Kasy Stefczyka, a management group headed by the country's largest credit union, as NACSCU began to concentrate its efforts on other goals.
Bring value to your members and the movement. By providing services to members across all income strata, Poland's 59 credit unions have enjoyed rapid growth. With aggregate assets of $4.8 billion, Poland's credit unions serve 2.2 million of the country's 39 million in habitants from 1,870 branches. Efficiency and value combine with commitment to members at home and in neighboring countries, giving Poland's credit unions a significant edge over the competition.
Two years ago, with the economic recession nipping at Poland's heels, NACSCU launched a campaign with a simple message: "Don't blame us! We're not banks." The banking lobby was up in arms, the campaign made front-page news and new members by thousands flocked to Poland's credit unions. The marketing message was spot on. Credit unions are not banks ‒ they something much better indeed.
Michael Muckian is director of marketing and communications for World Council of Credit Unions, the leading trade association and development agency representing the global credit union movement. He has nearly 20 years of credit union trade association experience, including service to CUNA and CUES and the members they serve. He helped organize and oversee the CUNA Councils and is an experienced business journalist and communicator with a strong dedication to cooperative principles.  www.woccu.org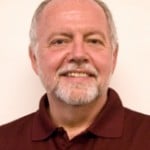 Michael is director of marketing and communications for World Council of Credit Unions, the leading trade association and development agency representing the global credit union movement. He has nearly 20 ...
Web: www.woccu.org
Details