Loan Zone: Mortgage trends and opportunities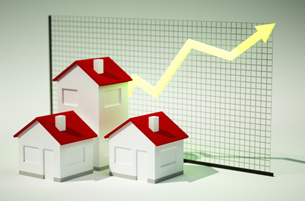 How credit unions can respond to the current market.
by: Nicole Hamilton
Owning a home is so important to Americans that it just takes one word to express it: Homeownership. This article presents four mortgage market trends and accompanying opportunities for credit unions.
Mortgage market trend 1: Despite the fallout from the mortgage crash, many Americans remain interested in homeownership as an investment. According to 2011 data from the Pew Research Center, 8 in 10 adults believe that buying a home is "the best long-term investment a person can make." A study in 2013 by Harvard University  found that "attitudes toward buying a home have rebounded at a remarkably fast pace. Even after the dramatic loss of equity and the high foreclosure rates, early evidence suggests that people seem to believe that, over the long run, owning is still preferable to renting, at least when it comes to the financial benefits of homeownership."
Recent Consumer Financial Protection Bureau research has indicated that homebuyers need significant help evaluating their options, and the "mortgage process continues to be intimidating," with 50 percent of homeowners not knowing how to effectively compare options.
Opportunity 1: A credit union can create a positive image of itself in its marketplace by educating members on homeownership, whether or not the CU originates mortgages.
continue reading »