Loyalty, rewards and how consumers shop
Despite what consumers may be led to believe by Amazon carts filled with a steady stream of merchandise and media outlets reporting on the proliferation of online shopping, the vast majority of retail purchases are still being made in person:
E-commerce accounted for 14.3% of total retail sales in 2018 when factoring out the sale of items not normally purchased online (Internet Retailer)
56% of online shoppers report they still appreciate the in-person experience over digital retailers (NPR/Marist)
The top product categories for which consumers prefer in-store shopping over online include automotive (88%), major appliances (85%), tools and hardware (77%), jewelry (71%) and electronics (69%) (Statista)
According to PSCU's 2018 Eye on Payments study, rewards are one of the key drivers in determining payment choice. When looking at credit cards alone, more than 93% of respondents indicated they receive a reward or benefit by making purchases with their credit card. The rewards or benefits consumers experience vary from concierge services to points to cash back, with the survey results indicating that cash back is the benefit most preferred by consumers. Given the primary retail landscape remains in brick-and-mortar stores, it would stand to reason that loyalty programs would include a focus on the in-store redemption of rewards. 
Historically, this has not been the case. While online shopping continues to make up a relatively small (albeit growing) piece of the overall retail market, there is a significant gap in loyalty and rewards programs for in-store purchases. Most loyalty and rewards programs fail to allow consumers to utilize their points in store. How, then, can credit unions evolve their rewards programs to better align them with how consumers shop?
Be flexible
Today's consumers expect flexibility – they want what they want, when they want it, how they want it. This holds true when it comes to how they shop and make purchases, whether it's in-store, online or online with in-store pick-up, the newest channel. The most successful rewards programs enable consumers to redeem rewards in all three of these situations, giving them the power to choose how they shop and maximizing the flexibility of their rewards.
Rewards programs have traditionally been issuer-centric, with issuers dictating which product categories are eligible for rewards and when. Some large issuers are starting to adopt a lens of consumer choice and flexibility, giving cardholders control over which categories earn rewards and how they spend those rewards – a winning combination for engagement and loyalty.
Give power to the people
Some issuers are starting to let consumers make their own choices when it comes to loyalty and rewards. PSCU, the nation's leading credit union service organization, is building solutions that enable member-selected promotions as part of its loyalty program. Member-selected promotions – allowing members to select which categories are eligible for rewards during which timeframes – put power in the hands of the member and increase the probability of card usage as members strive to maximize rewards in a category of their own choosing. PSCU's program will give members the ability to redeem points in multiple ways, including in-store, as well as the capability to choose their rewards category.
Consider your options
Credit unions should consider how their current rewards programs align with the themes of consumer choice and flexibility. Does your loyalty program have built-in flexibility? Does it allow for member-driven preferences? Looking further down the road, how is the program set up to handle continued shifts in consumer behavior, as channels such as online shopping and online ordering/in-store pickup continue to grow? Lastly, the more integrated a credit union's loyalty program is with its other offerings, the better. An ideal loyalty and rewards program will be tightly integrated and continue to evolve along with the landscape of how consumers shop.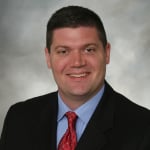 Brian Day is responsible for working with PSCU's Owner credit unions on understanding industry trends and product solutions. He has worked in various roles focused on innovation, product development ...
Web: www.pscu.com
Details