Make your credit union small in a big way
Before I joined CU24, I was fortunate enough to be the CEO of a small credit union for nine and a half years.  During this time, I developed a healthy appreciation for what it means to be a small to midsize credit union, and I learned some really valuable lessons.
Here are some that stand out the most:
Don't Be a Stranger.
As credit unions go, we're all in this together.  Don't be afraid to engage with other CEOs of small to midsize credit unions.  For that matter, don't be afraid to befriend a trusted CEO of a larger credit union as well.  From your peers, find out what's working for their credit union and how can it can be applied to yours?  What are some of the challenges they're facing?  As for the larger credit union CEO, it's good to have a mentor. More than likely, they've all been where you are and can offer some wisdom.  A healthy, thriving exchange of ideas makes us all better.
Resist keeping up with the Dow Joneses!
When you look out your office window and see the behemoth bank down the street, it's easy to get lured into trying to be just like them.  If you're not careful, you become the jack-of-all-trades, which means you master none. Focus on what your members really need from you; a low cost checking account with reasonable services, a car loan at an affordable rate, a place to save some money.  Pick out what you can do best and be the best at it.  While the one stop shop financial institution is great, if a small credit union isn't careful, it can crash and burn trying to be like the big ones.
This business is personal.
Remember that even though big banks can offer everything, in doing so, they often become very impersonal.  Many consumers continue to want to do business with a small financial institution – where they are more than just an account number.  This is where small to midsize credit unions can beat the big banks.  Teach your team how to interact with members in a personal way, stress how important this is, and above all else, lead by example! Come out of your office, be present on the floor and speak to your members.   Sometimes a friendly smile and a kind word can really resonate.  Think about it: when is the last time the CEO of Bank of America stepped into the lobby to talk to a customer?  Probably never.
Be nimble.
Your competition often gets bogged down in the minutia of procedures.  As such, decisions often have to be run up the ladder a number of times, before they can be made.  Don't bog your team down with unnecessary policies or practices that make you just as difficult to deal with as the big bank down the street.  Move quickly; your members are waiting.
Your success depends on everyone else.
Always, always, always respect your team. If you don't, they surely won't respect you.  And if they don't respect you, they won't help you accomplish what needs to be done in order to make your credit union succeed.  Remember, the frontline teller will have an easier time finding their next job than you will have finding another CEO position.  And it doesn't take much to show you care. Talk to your staff.  Get to know what's important to them; the name of their child or their pet, where they vacation, what they aspire to do in their careers.  Yes, it's cliché but true; your people are your most valuable asset.
Don't be 'that' boss.
Just because you can, doesn't mean you should.  Don't hide behind an administrative assistant, don't reserve a CEO parking place near the front door, and don't try to act like your organization is a Fortune 500 company.  These actions only serve your ego and, in the end, will build a barrier between you and your team, as well as your members.  I once worked with an individual who had a military background.  He often repeated a saying from his military days: "your troops, your horses, yourself."  When your priorities are in the right order, most everything else will fall in line.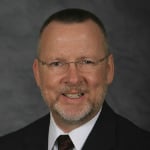 Mansel Guerry is President and CEO of CU24, operator of the country's largest credit union-owned POS and surcharge-free ATM networks, and also provides a range of other services to ...
Web: www.cu24.com
Details