Make it a mission to get members into cars!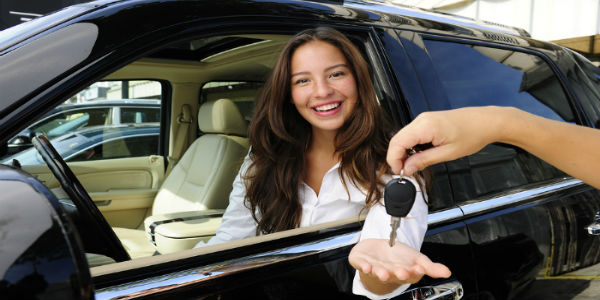 GrooveCar's CUXpress Lease, a lease product for credit unions and its members, conducted a survey with dealerships located in New York, New Jersey and Massachusetts on the benefits of offering lease products. With strong economic indicators suggesting 2015 will show solid growth potential for many segments of the automotive industry, as reported by Experian Automotive—we polled our dealerships to get their opinion on leasing. It was excellent news, indeed.
The survey revealed a major part of dealership growth could be attributed to leasing. Dealers were asked specific questions on the leasing market: What percentage of purchases represented leasing, how does this compare to sales a year ago, reasons a lease option was chosen and customer demographics.
The results found 60 percent of business was derived from vehicle leases. When asked how this compared to the prior year, 38 percent reported they were seeing a higher demand. As desire for new autos continues to grow overall, dealerships in our poll found opportunities for additional profits were realized through leasing.
Not surprising, dealers reported credit union members were choosing lease options because of the lower-out-of-pocket costs. The attractive payment structure through leasing was cited by nearly 70 percent of the respondents in the survey. The average lease term is 35 months with a monthly payment of $408, this price point put members in vehicles which would have ordinarily, been out of reach.
The CU Xpress Lease survey reinforced national trends with demographics of lessees trending younger. The millennials are credited with a purchasing power of more than $200 billion annually. This group is estimated to be the largest consumer generation in history, with peak buying power decades away. Studies cite this demographic performs research of cars on mobile phones, prior to purchasing and consider themselves knowledge savvy on the topic of cars. When it comes down to the purchase, they prefer face-to-face negotiations versus online purchasing. Make sure your targeting them, as we are, through mobile platforms designed to attract, inform and draw them in.
As the auto industry is benefiting from a rebounding economy, low gas prices and consumer confidence there is also another underlying force happening—nearly a quarter of new car sales nationwide in 2014 were not sales at all, but leases. Create a good experience because leasing options will fuel growth and create customers who will return once the lease has expired, in a shorter amount of time than a structured loan.
Frank Rinaudo is Senior Vice President of GrooveCar Inc. and CU Xpress Lease, he has been responsible for the direction of the company since 2001 following an 18-year career at ...
Web: www.groovecarinc.com
Details