Market the Debit Difference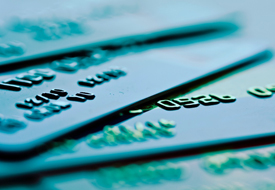 Counteract the loss of interchange income by promoting card rewards and incentives.
When it comes to how consumers use their debit cards, Kimberly Ploof sees merchants assuming a power they didn't have before.
"Credit unions are starting to see the impact of the Durbin amendment, primarily with a decline of interchange fee income and a shift from signature-based transactions to personal identification number [PIN]-based transactions," says Ploof, chief operating officer for Covera, a provider of payments solutions for credit unions.
"Merchants now are in the driver's seat. Credit unions might have a relationship with Network A and Network B, and select A as their primary network. But merchants now make that decision."
Barney Moore, senior portfolio consultant at CSCU, agrees that changes to the interchange rate structure for exempt debit card issuers have affected credit unions' interchange income and "will impact how aggressively they promote debit."
Read:  Debit Boosts Credit Unions' Revenue, Cuts CostsMoore says younger consumers have a strong preference for debit cards, and credit unions' ability to market effectively to this age group will be a key factor in sustaining debit growth.
continue reading »