Marketing a must for mortgages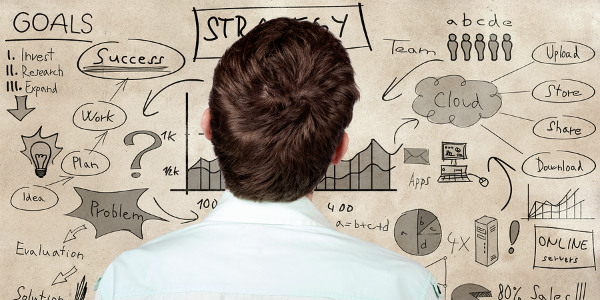 Determining what's innovative, what's trendy and what's time-tested in the world of 2014 mortgage marketing could be a full time job. And one wrong marketing investment strategy can mean the difference between success and abysmal failure. Yet another reason to work with a Mortgage CUSO.
Mortgage CUSOs will help your credit union determine what marketing investments are worth your while short- and long-term. CUSOs like TruHome Solutions work one-on-one with credit unions to assess your competitive landscape, promote mortgage services, provide effective tips for maximizing exposure to new business and converting leads. A comprehensive marketing approach with proper follow-up will help you along the way.
Professionalism for Prospects: For optimal success your materials should be professional, appearing wherever your prospects are looking. Seems simple, but this is such an important part of executing a great marketing program for your mortgage offering. Use of high-resolution imagery and a consistent look and feel across platforms such as your website, printed materials and social media channels is also critical.
Be More Able with Private Label: Some mortgage CUSOs like TruHome offer a private label service which allows you to partner with a CUSO while maintaining your brand name and presence. Turnkey marketing that preserves your recognizable brand saves you time on production and creative costs, while cutting through the clutter with unique concepts in your market. This ensures your credit union receives the maximum brand value while your front line employees focus on direct member service.
Branch Out: Sadly, many studies show that credit union members go elsewhere for their mortgage needs simply because they don't even know you offer mortgages.  Those stories are heartbreaking because members miss the opportunity! It all starts with educating your employees on the importance of member awareness. Make sure the front-line staff, call center personnel and service reps are all well-versed in the basic mortgage offers and making that connection with existing and new members. This can come in the form of shared marketing materials or group training and education sessions. Once your house is in order, consider others ways to drive awareness of mortgage offerings in the branches such as indoor or outdoor signage, give-ones during transactions, floor clings, ATM displays and other attention-grabbing techniques.
Be at Home with your Mortgage Offers: We know most consumers don't read every e-mail they receive these days, yet too many credit unions have chosen email as their all-or-nothing approach due to the low cost.  While email is certainly still an important component to a comprehensive marketing campaign, old-fashioned approaches are back in style. According to Forbes Magazine, savvy marketers are hitting mailboxes once again to reach members. Direct mail can be a great channel for notifying your membership about mortgage offerings, especially when these offers complement social media campaigns to maximize engagement.
Follow up Means Follow Through: Follow up is one of the things most companies simply just never get around to, and it negatively impacts member satisfaction — and your bottom line. CUSOs can help you follow up when there's mortgage loan interest in a number of effective ways. Don't just state the facts, tell the stories. Leveraging testimonials, featured member stories and even industry news about rates and the housing market to show what you are making possible for members every day — helping them achieve their dream of homeownership in a cost-effective way.
Credit unions can do a lot to elevate their mortgage message and let members and prospects know they can turn to their valued credit union for all of their loan needs. With the support of a mortgage CUSO you get professional collaboration and turnkey solutions with your members in mind.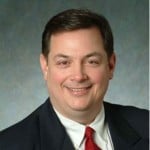 As president of TruHome Solutions, Keith Varney is responsible for the strategic vision and long-term direction of the mortgage company. Mr. Varney is a 20-year veteran of the mortgage industry. ...
Web: www.truhomesolutions.com
Details