Matz: IOLTAs now insurable at credit unions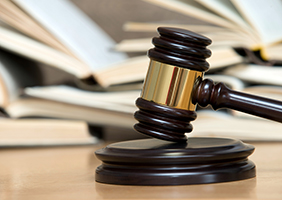 NCUA Chairman Debbie Matz announced Friday that lawyers' trust accounts at federally insured credit unions are now insured to the limit allowed by the National Credit Union Share Insurance Fund. NAFCU had urged an NCUA response immediately after President Obama signed into law on Thursday a bill on Interest on Lawyer Trust Accounts (IOLTAs).
The NAFCU-supported bill, H.R. 3468, the "Credit Union Share Insurance Fund Parity Act," helps ensure credit unions parity with banks on escrow accounts such as IOLTAs.
After the bill was signed, NAFCU Director of Regulatory Affairs Alicia Nealon wrote to NCUA General Counsel Mike McKenna noting that credit unions should be able to begin offering accounts such as IOLTAs with share insurance coverage immediately under the new law and asked NCUA to make any necessary rule clarifications.
Matz said, "Credit unions now have parity with banks and, effective immediately, can fully insure lawyers' trust accounts up to $250,000 for each owner of the funds, which they could not do before. An attorney who is a member of the credit union where the trust account is opened now has a choice of financial institutions for that trust account. This enhances public confidence in both the banking and the credit union systems now that federal share and deposit insurance programs administered by NCUA and the FDIC are the same."  In her statement, Matz noted that NCUA will make changes to its regulations to fully conform to the Act, but that accounts are fully insurable under the new law.
continue reading »