Measuring the effectiveness of your credit union's public relations efforts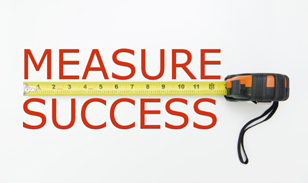 4 steps credit unions must take to assess successes (and failures) to maximize growth
by: Stephen Sprayberry
One of the keys to any successful project is knowing when the initiative is successful. Only by successfully measuring the impact and results of a project can credit union executives make informed decisions on whether to make changes, continue the project or end the initiative.
Public relations is no different. According to the Public Relations Society of America, organizations that understand and subscribe to the benefits of public relations evaluation can effectively:
validate the results of their efforts;
link the results to business outcomes that further the realization of organizational goals;
credibly merchandise the impact of the results to those who fund PR programs;
set smarter objectives, develop better strategies, and employ more compelling and engaging tactics;
make midcourse adjustments and corrections; and
regularly adapt their measurement approaches based on changing objectives, new competitors and emerging best practices.
Although having a firm grasp on the importance of measurement and evaluation will positively impact credit unions' public relations processes in the long run, institutions need a clear road map for how they will measure their successes (and failures) in order to maximize the benefits.
continue reading »