Meet the family behind the legal weed industry's first credit union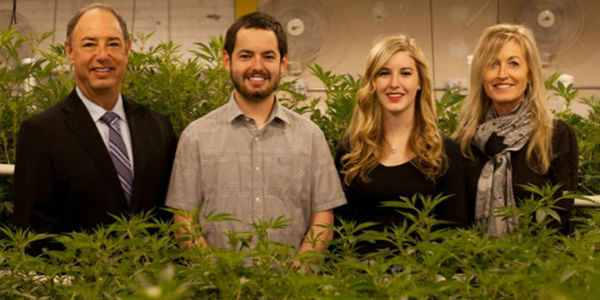 With the help of his father, mother and little sister, Alex Mason is leading the charge to get cannabis businesses and charities much-needed access to banking.
by: Missy Baxter
When Alex Mason, a gregarious 25-year-old South Carolina native, moved to Colorado in 2012 to pursue advanced wilderness EMT certification and a passion for mountain climbing, he never imagined that he would end up founding the world's first financial institution dedicated to the legal cannabis industry. That institution, the Fourth Corner Credit Union, received a green light from state banking regulators in November, and is set to open in downtown Denver by mid-January.
"I always saw myself as an outdoorsman who would one day climb the highest mountain," Mason says. "Maybe that mountain was trying to figure out how to help the legal cannabis industry get banking services."
But Mason couldn't scale that peak alone. So he recruited his family – father Mark, mother Rhoda and sister Delaney – to assist with his budding idea.
"Alex called one Sunday in February and I could sense in his voice he was really passionate about this issue," recalls Mark Mason, a South Carolina attorney. "He wasn't venting. He had an idea to solve this problem. He said, 'Dad, the legal cannabis industry needs to start its own credit union.' Everyone said it could not be done, but no one had actually tried."
continue reading »