Merge or die: The only options for small credit unions?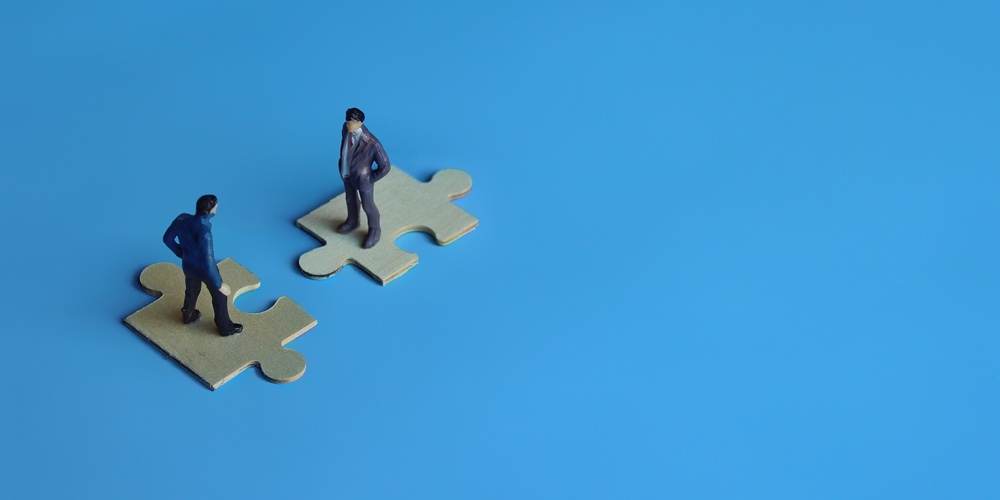 "Merge or die" was the clickbait headline of a recent trade journal article, and it did its job. It got my dander up enough to pen a response, which garnered positive feedback from other raging-mad believers in boutique credit unions.
Just when the dust was settling, an email came through from yet another credit union industry trade publication citing the increase in merger activity for the first quarter of 2022. Like a train wreck you can't look away from, I had to click it and dig into the data.
41 mergers were approved in the first quarter of this year, up from 33 in the first quarter of 2021. It's saddening, but unfortunately not shocking. The credit union community has become numb to these announcements. We collectively toss up our thoughts and prayers to these credit unions that are merging away without much thought about it.
"It's just the way it is. Deal with it," one colleague within the industry told me. No, I refuse.
The $70.3 million Premier Source Federal Credit Union in East Longmeadow, Mass., is in the process of merging away despite an astonishing 13.42% net worth and a history of respectable net income. I'm not intimately familiar with their story, but I can't fathom that with those numbers the credit union was not in a place to oust some board members and refresh the C-suite to find some passionate and committed credit union leaders to identify a path to success for that credit union. That is often the case for other merging credit unions with enough net worth to invest into growing the credit union; they choose not to.
"The inability to obtain officials" was noted as a reason for merger for the $95 million Prairieland Federal Credit Union with more than 12% net worth and a healthy history of net income. I need someone to explain to me the inability to obtain officials. Have our YP programs shuttered?
That's rhetorical. I recently saw a jampacked room of young professionals learning and growing at the Louisiana Credit Union League. I also know of much smaller credit unions in more dire situations that have recruited capable leadership to turn around their credit unions.
"The inability to obtain officials" is politically correct speak for, "Due to laziness and/or egos, we chose not to conduct succession planning."
Two credit unions on the Q1 2022 merger list noted "lack of sponsor support." I feel their pain. I serve as board chair of a credit union that experienced this same scenario three years ago. It hasn't been a cake walk. We're struggling, but we're also having tough conversations. There is not one board member or one member of the leadership team who isn't willing to put anything on the table to find new opportunities that will allow us to survive and thrive. Thanks to partners in the industry like Randy Thompson and Scott Butterfield, we continue to fearlessly – though not easily – make the changes necessary to ensure a solid future of our credit union.
For those merging credit unions that cite lack of sponsor support, I would ask:
Are there unbanked or underbanked populations in your existing field of membership?
Do predatory lenders exist within your community?
If the answer is 'yes' to either, your credit union is needed. Perhaps not in the way it was decades ago upon its founding, but there are new groups who need the products and services your credit union can provide.
I'm not anti-merger. There are some great reasons to merge that create much stronger credit unions to serve their members better together. But in most cases, as I read the merger reports each quarter, I find myself transforming into the squatty, mustachioed Dr. Seuss character, The Lorax. I envision myself as that squatty fella on a box at an NCUA meeting proclaiming, "I am the Lorax who speaks for the [credit unions], which you seem to be chopping as fast as you please!"
Then, I read reports from Chip Filson, and I become hopeful. I follow the work of Sue Mitchell. I see the passion oozing from Scott Butterfield. I see Denise Wymore work tirelessly to help charter brand new credit unions. I speak with clients like Pamela Stelly, Ryan Roberts, James McBride (this list could go on for some time), and I see leaders at these boutique credit unions filled with passion and commitment. And I once again (as The Lorax) cry out: "It's not about what it is, it's about what it can become."
Despite the rapid pace of credit union mergers, and specifically the boutique credit unions being told 'merge or die,' I see the hard work of my fellow credit union leaders. I see what credit unions can be. You can't step into the same river twice, so looking back and wishing for what was decades ago is a lost cause but looking ahead to the unfulfilled needs and opportunities for credit unions to step up and shine keep me going.
I am the crazy Lorax fella, crying out with passion to make a difference. Hear this: "Unless someone like you cares a whole awful lot, nothing is going to get better. It's not."
Bo McDonald is president of Your Marketing Co. A marketing firm that started serving credit unions nearly a decade ago, offering a wide range of services including web design, branding, ...
Web: yourmarketing.co
Details