Merger or consolidation: Which strategy is right for your credit union?
Throughout my 20+ years in the credit union industry, I have heard many credit unions discuss developing a "merger" strategy.  In reality, the majority of credit unions only consider consolidation strategies and, consequently, many of them don't gain as much value as they had hoped.
What's the difference?
Consolidation can be an excellent path forward for credit union growth. With consolidation, CUs are able to leverage economies of scale and enjoy a wider base of members. When organizations consolidate, they likely bring a lot of similarities to the table. This can lead to reduced operating expenses, but is not the only pathway to growth and is not right for all credit unions.
When Ongoing Operations began considering a merger strategy for our own CUSO, we worked closely with John Dearing and his firm, Capstone Strategic. They started the process with a SWOT analysis and a market thesis.  Essentially, their approach to mergers and acquisitions was looking for missing pieces in a business that would either provide strategic growth opportunities or new features/functionalities for existing clients to help us earn more wallet share. They had a very scientific way of surveying the market, bucketing the potential components, and then strategically shopping for the best component from which we would derive the most value.
I believe credit unions could benefit from this same approach. Instead of simply looking for partners to help grow to $1 billion in assets or some other milestone, by searching for missing pieces that create a more valuable brand, or younger work force, or better branch locations, credit unions could become more relevant to their members.
Instead of a merger strategy where you look for 1+1 = 3…consolidation often ends up being a strategy hoping for 1+1 = 1.8 (or lower operating expense ratios). For those organizations really looking to increase member value, I recommend taking a closer look at Capstone's strategic approach so that your credit union or CUSO can truly find the missing pieces and create a compelling vision that goes beyond expense savings.
Capstone's Approach
John Dearing, Managing Director of Capstone Strategic
As Kirk mentioned, we have a proven, robust process for identifying growth opportunities and pursuing strategic mergers and acquisitions. In thinking about growth, it's important to get a complete picture to ensure you are making the right choice. Imagine you want to buy a house, but the realtor only takes you to see one home. By default, that house is the best option you have seen, but I think we can all agree that looking at only one house is ridiculous. In the same way, if you are considering only one option for growth, looking only at organizations that are "available" is incredibly limiting. You must strategically consider all options available to you in order to grow your CU long-term.
Our process, called the Roadmap to Acquisitions (http://capstonestrategic.com/acquisitions.html), has been used across industries, both outside and inside the credit union world. The Roadmap begins with a proactive mindset. Instead of reacting to the market dynamic or what other credit unions are doing, we begin by focusing on your long-term growth goals and what strategic opportunities are out there for your business. At the beginning, this requires some soul-searching and answering questions like "What are our strengths and weaknesses? Where do we want to grow? How do you plan to add value to members? Where is future demand?" As Kirk mentioned, once you are able to find these missing pieces to your business puzzle, then you can begin searching for the "best fit" M&A opportunities.
Being proactive also means you can dictate how and when you'd like to grow rather than relying on the whims of someone else. When it comes to strategic mergers and acquisitions, rather than only evaluating opportunities that come your way, you first define your ideal market for growth and your ideal partner using criteria. Once you have an understanding, then you can go out and identify the best market for growth and compare any potential partners against your established criteria. Using this system, you can identify someone who will fulfill your needs and help you grow strategically instead of saying yes to any old opportunity that comes along.
It may be that, after undergoing this process, you find consolidation is the right strategy for you. On the other hand, you may find that investing in a CUSO or partnering with a technology firm will bring more value to your members long-term. Whatever the case is, after examining all of your options strategically, at least you will have the validation to know that the path you are pursuing is the best one.
Using a proven process to examine your growth strategy will help you realize maximum value. I challenge you to evaluate and consider all of your options when it comes to growing your credit union.
If you have questions about strategic mergers and acquisitions, please don't hesitate to contact me a 703-854-1910 or JDearing@CapstoneStrategic.com. You can also learn more at www.CapstoneStrategic.com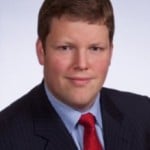 Kirk Drake is founder and CEO of Ongoing Operations, LLC, a rapidly growing CUSO that provides complete business continuity and technology solutions. With its recent acquisition of Cloudworks, Ongoing Operations ...
Web: www.ongoingoperations.com
Details