Mergers Will Continue to Cull the Credit Union Herd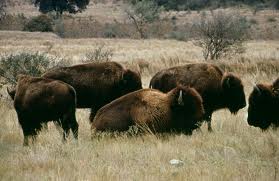 The Rundown
By 2025, the United States will have around 4,500 credit unions.
Many smaller credit unions don't have the wherewithal to compete with banks.
The cost of technology and regulations will continue to take a toll.
Every day, six days a week, a credit union closes and never re-opens.
That has been going on for many years. More than 3% of credit unions have annually closed for the past decade. By 2025, the United States will have around 4,500 credit unions.
Do the math. Look to your right, look to your left.  One in three credit unions will vanish by 2025.
"The herd is thinning," said Ted Bilke, president of San Diego-based core system provider Symitar Systems, who said that Symitar, in its market analysis, is assuming a continued 3% annual attrition.
That mortality rate raises questions. First, who is likeliest to die?
"The ones that go away are the smallest credit unions," said Mike Schenk, a CUNA vice president in Madison, Wis.
How small is small? "Opinions vary about the smallest sustainable size," said Bill Myers, head of the NCUA's Office of Small Credit Union Initiatives.  He said, however, "below $30 million in assets, it is hard to establish a fully functioning, sustainable credit union."
Other experts pick higher numbers.  Consultant Marvin Umholtz said a minimum of $100 million in assets is necessary for viability, and he noted that as of September 2012, there were around 1,400 credit unions with that bulk.
continue reading »