Mid Missouri Credit Union wins its campaign for consumer attention
Savvy credit unions are using the evolution of traditional branches and omni-channel banking as an opportunity to flex their muscles and take on much bigger financial institutions. Mid Missouri CU ($214 million, 26,000 members), met the challenge by boldly expanding its digital services, while enriching personal connections to their members and communities in a way big banks find hard to match. They are successfully combining key digital services like remote deposit capture (RDC) with a "branch of the future" strategy that both caters to member convenience and lowers branch operating costs.
A key component of their strategy is QwikDeposit ToGo, the mobile RDC solution from Bluepoint Solutions. Since the launch in December 2014, mobile adoption has boomed—30% in the first six months. According to Bryan Gentle, IT Director, "Our goal with RDC and our new mobile app was to provide members with mobile access to everything they can do online and more, including opening subaccounts, changing names, adding nicknames for accounts, paying bills, and depositing checks. Our new online and mobile banking platform opened many new doors for our members…we've received nothing but positive feedback."
Like other credit unions, Mid Missouri also struggles to balance mobile initiatives with more traditional investments, such as branch and ATM networks. Mr. Gentle pointed out that adding a new mobile banking platform and RDC was a significant investment that was easily justified when they considered the cost of teller transactions in the branch versus through the mobile channel. According to Javelin, mobile deposits are drastically more cost effective—the industry average for branch deposit is $4.25, while the same deposit via a mobile device is only about $0.10.
Mr. Gentle added, "In everything we do, we try to make our member experience as simple and great as we can. Now that our members are doing so much through our digital channels, we are free to cut down on branch operations and redirect our efforts to other ways to help members when they do come into the branch."
And Mid Missouri's advice to other credit unions? Lose the 'we are a small hometown financial institution and there's no way we can offer everything the big players can,' and the 'that's how things have always been done' mentality. Can a credit union offer every feature that some national banks can? No. Can they come close, and do a better job of making our member's experience more personal? Yes, and for Mid Missouri, the upswing in mobile engagement is proving it.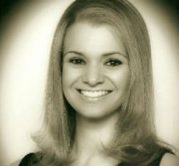 Jennifer Quimson is the Marketing Coordinator at Bluepoint Solutions and oversees the company's customer communications including newsletters, email campaigns, social media channels, and resource development. Quimson holds a master'...
Web: www.bluepointsolutions.com
Details