Midyear checkpoint: Are you meeting your digital banking goals?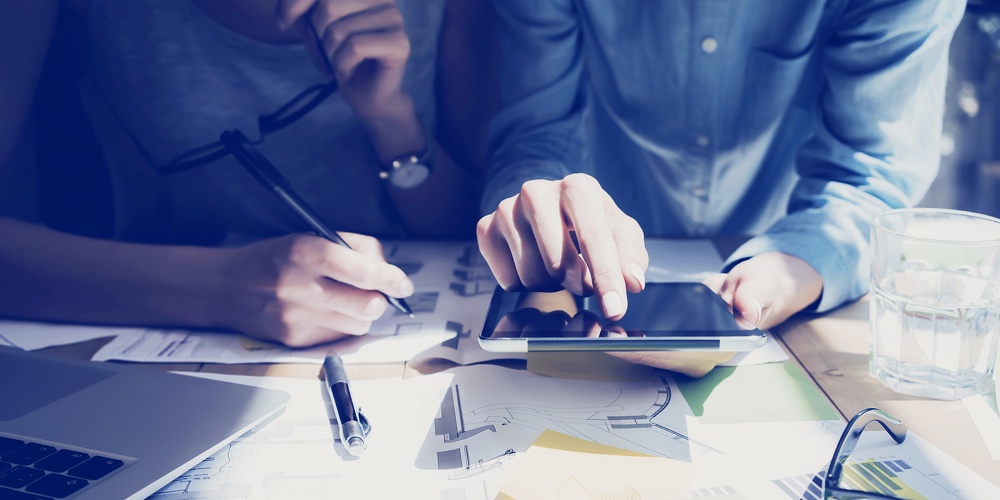 Long before the pandemic, surging usage of digital and remote banking channels presented a collective need for credit unions to meet evolving organizational and member needs, and ultimately, to ensure a successful future. According to Digital Banking Report, 75% of banking leaders said digital banking transformation was their top priority, seeking to enhance their efforts by improving the customer experience, user engagement, and the use of data and analytics. Now that we're halfway through 2021, where does your credit union stand in meeting your digital banking goals against these 4 strategic priorities? 
UI/UX: Maximizing engagement and eliminating attrition are directly linked to ease-of-use in digital banking solutions, along with best-in-class features that drive consistency across mobile apps and native browsers. Ensuring premium, frictionless experiences from any channel or device should be top-of-mind, presenting the need for intuitive, context-aware screens and single sign-on capabilities via a unified platform. This ensures the identical features and user experiences are available on all devices. Open, flexible architectures also render a simple, secure journey, enabling credit unions to integrate added capabilities and further customize their application to support dynamic user needs and a streamlined user journey. 
Personalization: Unsurprisingly, last year saw members transacting more frequently from outside the branch, and the trend has continued even through the reopening process. While marketing is a proven tactic to increase engagement, changed behaviors have forced credit unions to approach campaigns more strategically, increasing personalization levels to ensure members receive the same quality of service they've come to expect – whether transacting in-branch or from home. New, data-backed campaigns allow members to intuitively engage with familiar "swipes and clicks" from their mobile devices, where credit unions can capitalize on every interaction as an opportunity to nurture relationships and cross-sell based on financial stories and transaction histories. In a market flooded with third-party disruptors and digital only players, credit unions must leverage each opportunity to ensure their established member relationships aren't in jeopardy of attrition. 
Engagement: Offering complementary solutions keeps users in-solution, drives engagement, and customizes experiences unique to a member's user data that helps them understand and build upon their own unique, authentic financial narratives. With spending, savings, and engagement tools, digital banking platforms provide users with a means of personal financial management (PFM) and wellness advice. Companion services and apps like lending, bill pay, and small-to-medium sized business (SMB) tools further boost engagement, empowering members to manage their entire personal financial ecosystem at their fingertips, reinforcing their trusted relationship with their credit union. 
Data Utilization: Since data is your institution's greatest resource, adopting tools for data aggregation, analysis and visualization across all points of engagement is essential to promote strategic decision making at your credit union, enlivening user journeys with targeted, personalized, and consistent messages across all channels. Intelligent data processing via agile technology stacks and machine learning renders insights like login and enrollment data, feature adoption trends, and solution drop-offs. Proper data utilization helps differentiate your credit union as one that knows and understands its members on a deeper, granular, and meaningful level, helping to grow user engagement and loyalty, provide how-tos and training when needed, and making your credit union stand out by delivering exactly what members want and need, when they need it. Through streamlined and centralized visualizations, employees gain access to information critical to their roles, translating, again, into better member services.
As self-service continues to supersede in-branch transactions, this mid-year checkpoint underscores how your credit union must differentiate your digital solution as a truly unique extension of your institution – even from afar. For the remainder of 2021, the bottom line remains: digital and online banking affording premium, hyper-personalized user experiences secure institutional loyalty through relevant, timely member services – no matter where or how members choose to transact. 
Take your digital solution to the NXT level with Alogent Digital
Drive greater lifetime value and a lower cost of ownership with NXT, a unified, flexible, and API-based digital banking platform that marries mobile, digital and voice banking for consumers and businesses. Quick-to-market, NXT is simple to implement with hundreds of pre-built configurations to best-in-breed solutions to enhance your digital ecosystem, along with its SDK that affords additional levels of customization and scalability. Engage users quickly and effectively from any device, anywhere, while rendering exceptional levels of insight, customization and access to enterprise-wide data, analytics, and reporting. Take your solution to the NXT level for the remainder of 2021 and beyond, enhance your digital experience, drive deeper member engagement, and position your credit union for lasting success. Learn more in an eBook and discovery call today.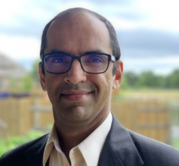 With more than 20 years of global experience in product strategy, development and go-to-market, Aditya leads Alogent's digital banking suite including NXT, a full-featured consumer and business banking platform ...
Web: https://www.alogent.com
Details