Miller succeeds McCants at IBM Southeast Employees' FCU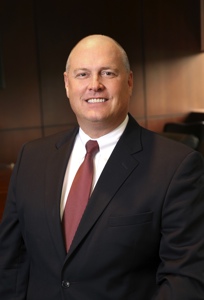 IBM Southeast Employees' Federal Credit Union in Boca Raton, Fla., said Wednesday it has named Michael Miller as its new president/CEO, effective Jan 1.
Miller had been vice president/chief operations officer at the $1.4 billion Indiana Members Credit Union in Indianapolis and has 30 years of financial services experience, his new employer said.
He succeeds Lary McCants, who stepped down Wednesday after 20 years as CEO at IBM Southeast EFCU, which in that time grew from $261 million to $842 million in assets, from 35,500 to 74,000 members, and merged six other credit unions while expanding from four branches to the current 15 in South Florida and Atlanta.
Miller had spent 20 years at IMCU and prior to that was a problem case officer at the NCUA and an internal auditor at Indiana University Employees' Federal Credit Union.
"It is truly an honor to succeed Lary McCants and build on the strong foundation he helped establish here.  I look forward to working strategically with the dedicated staff and volunteers on the board to best serve our members," Miller said in the announcement.
continue reading »