Mobile banking isn't only for the young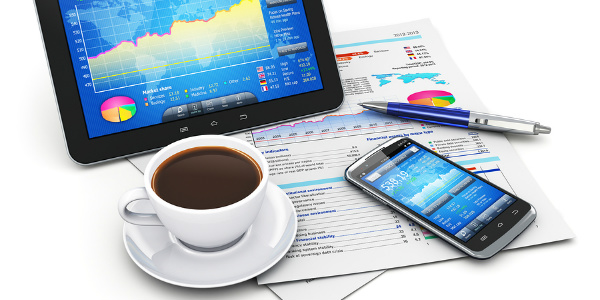 There's no doubt the under-34 crowd is leading the charge toward mobile banking. Yet older consumers are increasingly turning to their smartphones and tablets to meet their banking needs, representing a big opportunity for credit unions.
While older consumers still account for a smaller chunk of the market — approximately 27 percent of those who perform mobile banking transactions, according to a 2012 online survey of nearly 3,000 individuals conducted by the Consumer Research Section of the Federal Reserve Board — the percentage of older individuals swapping branch activities for mobile banking is only getting bigger, multiple studies reveal.
In the Federal Reserve's 2011 "Consumers and Mobile Financial Services 2013" report, for example, those ages 18 to 29 accounted for 44 percent of mobile banking users, while those ages 45 to 59 accounted for 15 percent of users, and those 60 and over accounted for only six percent. But in 2012, the 45- to 59-year-old segment had increased to 19 percent of all mobile banking users. The number of individuals 60 and older who conducted mobile banking transactions had also grown to eight percent by 2012.
The numbers suggest that once "non-millennials" – a category that includes folks in their 40s and 50s, as well as "baby-boomer"-aged seniors – become more comfortable with using new technology such as Apple iPhones and touch-screen media tablets for simple financial transactions, they're hooked.
It's easy to see why – baby boomers and those with kids in this millennial age want to keep up, and once they get a smartphone or tablet, that makes it easy for them to do so.
Another reason for older Americans' growing interest in conducting financial transactions via smartphone and tablet is the vast improvement in the technology itself, including advances in security and advanced function mobile platforms. Still, older consumers, like younger ones, aren't necessarily tapping into the full potential of mobile banking. This presents credit unions with a bigger opportunity to entice mobile users to expand their activities by making mobile banking applications even more user-friendly, and leveraging the trust that credit unions have built with their members.
According to the 2012 Federal Reserve survey, checking account balances or transaction inquiries are the most common mobile banking activities, performed by 90 percent of mobile banking users, followed by transferring money between accounts (42 percent), and receiving a text message alert from their financial institution (33 percent). Still, more than one out of four mobile banking users make online bill payments (26 percent), and 21 percent have used their mobile devices to locate an ATM.
The source of mobile's popularity?  In a word:  Convenience. You don't have to worry about getting to the branch, or branch hours.  Mobile becomes a virtual branch for the consumer where they can do bill pay, remote deposit capture, transfer funds, and see their account history.  In other words, your credit union is at your fingertips.
Regardless of what age group they're targeting, credit unions will only benefit from strengthening their focus on mobile strategies.
A 2012 online survey by the American Bankers Association of 1,000 U.S. adults revealed that mobile banking is now preferred over traditional banking by six percent of customers, a 100 percent increase from 2010.  A 2013 survey by the Pew Research Internet Project shows similar metrics: 32 percent of U.S. adults, or more than one out of three cell phone owners, use their mobile phones for financial transactions. That's a sharp increase from 2011, when just 18 percent of cell phone owners said they have used their phone to check their balance or transact business with a bank.
The trends are becoming ever more clear.  Mobile banking isn't just the purview of the young.  While still in the early stages, mobile banking is headed toward the mainstream, representing a substantial opportunity for credit unions.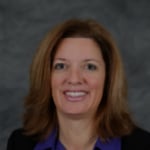 Ms. Cromer is responsible for strategic alliances with both current and new prospective clients. She is involved in building, generating, and maintaining relationships with these clients. Ms. Cromer has over ...
Web: www.cu24.com
Details