My adventures living paycheck to paycheck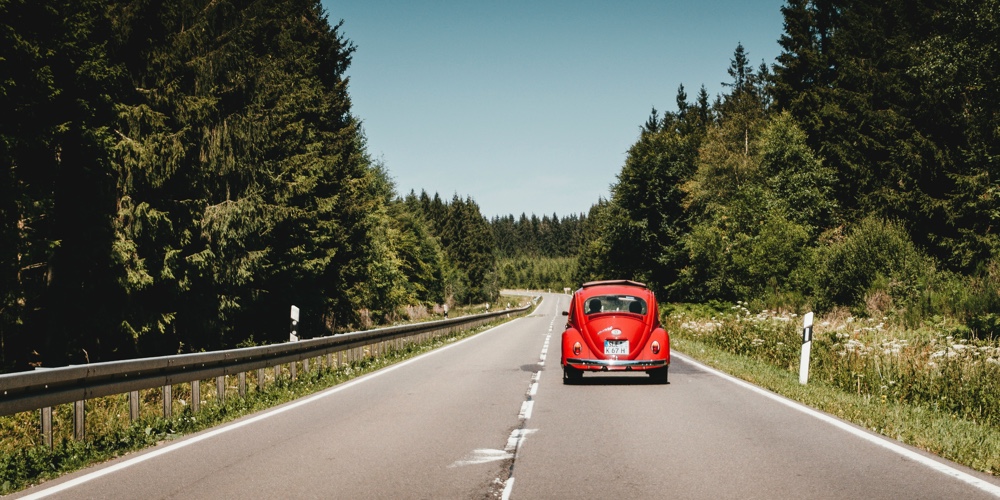 I started my career in credit unions as a teller in 1980. I used an employment agency to get the job and I had to pay the fee, which was a month's salary spread over 90 days. I also took a cut in pay from my high school career as a serving Wench at 'Enry Beazely's Fish-n-Chips. There I was paid $4.25 an hour plus benefits. My starting teller wage was $650.00 a month and had to wait 90 days for benefits to kick in. I didn't own a car yet, I took the bus. I had just rented my first apartment with a roommate I barely knew. My portion of the rent was $250.00 a month. We lived next to a train track. It's amazing how quickly you get used to a freight train roaring past your head in the middle of the night. I had nothing in savings. I was living paycheck to paycheck. 
I loved clothes and often took advantage of layaway at Casual Corner. Back then you had to wear panty hose to work. I bought the cheap ones at the grocery store. To make a pair last longer, I had a bottle of clear nail polish in my purse so I could quickly stop a run before it could be seen. 
I ate a lot of cheese and crackers in those days. And yes, Ramen. When I went grocery shopping I played a little math game. As each item went in the cart, I estimated my total purchase, then again when the clerk took the items out of the cart to ring up. I didn't need any surprises when the total appeared. I had a boyfriend that was the manager of a fast food restaurant so he was making the big bucks. Thankfully he would pay for dinner when we went out and he had a car. 
When I finally could afford a car of my own, I bought a 1973 VW Super Beetle. I also had a book called "How to Keep Your Volkswagen Alive: A manual of step-by-step procedures for the complete idiot." On many occasions, I tried to do small repairs myself. Eventually I moved to a better apartment in downtown Portland where I lived alone. I paid for an off-street parking space. I walked to work to save on gas, but loved having the freedom to drive to the store or to a friend's house. I paid my car insurance monthly, rather than twice a year where it would be cheaper because I never had that much "extra money" in one month. 
I didn't have parents as a backup to borrow money from or in the worst case, move back home if I couldn't make it on my own. I was completely independent, starting my career, loving what I did knowing I would move up, make more money and not have to live "on the edge" for my entire life. But it was stressful and depressing at times.
I'm not sure when I no longer had to look at price tags. When I could buy the best brands of groceries or splurge at Whole Foods and get the really fresh stuff. I never really was a car person and today drive a 2012 Lexus that has over 100K miles on it. I bought it used from my credit union. It was a repo. I have no debts other than a small mortgage that we are working hard to pay off. I have money in savings and retirement. I'm by no means wealthy, but I no longer live in fear of being homeless. It was a real thing for me while in my 20's. They call it "roof-a-phobia." 
Over 40% of Americans cannot handle a $400 emergency expense. 167 million people struggle financially and 2 in 3 Americans are financially unhealthy. 
Last week Vice President Kamala Harris and Treasury Secretary Janet Yellen announced that the US Department of the Treasury awarded a record $1.25 billion to help distressed and underserved communities across the country take meaningful steps towards recovering from debilitating economic impacts of the pandemic. It will help families make ends meet, and help keep business doors open. Among the recipients are 244 credit unions that were awarded a total of $401.8 million dollars. 
Credit unions know what to do with this money. It's in our DNA. People helping people is what we've been doing for over 100 years. Credit unions came into existence because of "loan sharks" that took advantage of people when they could least afford it, a vicious cycle that still exists today. When I became a loan officer in the 80's, we made these small dollar loans (signature loans) all day long. We also made sure members were covered for an overdraft by qualifying them for an overdraft protection line of credit. We had their backs.
There were many times in my life where I could have benefited from a small dollar loan … when there was more month than money … when my VW Beetle left me stranded on the side of the road, in the rain. There was a sense of shame, and failure that came with that transaction. Consequently I would pay for a cash advance on my VISA so no one I worked with had to know. It was not the smartest way to make ends meet. 
Today I am so happy to say that I work for a CUSO that has created a small dollar lending application that does not use FICO. Instead, like we did in the 80's, we look at the member's history with the credit union. Unlike the manual labor and mandatory branch visit of that era, the member has zero interaction with a loan officer. In just six clicks they apply, get offered a dollar amount they are approved for and select the account at the credit union where they want the money deposited. Sixty seconds later it is in their account and available to use. The best part? CDFI grant money will cover the cost of implementation and any loan losses. We are getting back to basics and I'm so proud to be part of an organization that facilitates that process. Talk about going full circle.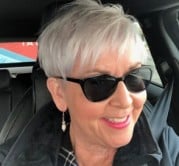 Denise started her credit union career over 30 years ago as a Teller for Pacific NW Federal Credit Union in Portland, Oregon. She moved up and around the org. chart ...
Web: https://www.zest.ai
Details