NAFCU Annual Conference kicks off in Montreal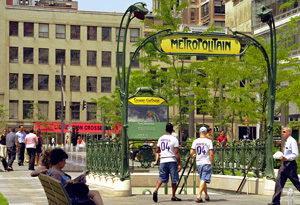 Credit union leaders from around the country have joined NAFCU staff for the association's 48th Annual Conference and Solutions Expo, which begins today at the Palais de Congrés in Montreal.
During the week, attendees will hear from NCUA Chairman Debbie Matz and, in a special "inside the agency" panel Friday, former agency Chairman Michael Fryzel and former Board Member Geoff Bacino. The keynote conference speakers are MasterCard General Counsel and Chief Franchise Officer Tim Murphy, former U.S. Navy commander Mike Abrashoff, and TrendHunter.com founder and CEO Jeremy Gutsche.
"This conference will provide all attendees critical industry information, valuable networking opportunities and new ways to help improve their bottom lines," said NAFCU President and CEO Dan Berger.
Berger is slated today to lead a "Private Conversation" for attendees with NAFCU's senior staff.
Also today, there is an optional pre-conference workshop where credit union board and supervisory committee members will be able to earn the new NAFCU Certified Volunteer Expert certification. Registrants can attain this designation by passing an exam after completing the workshop.
continue reading »