NAFCU briefs McWatters on RBC concerns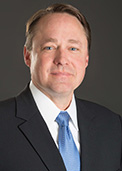 NAFCU President and CEO Dan Berger wrote new NCUA Board Member Mark McWatters regarding several of the association's top concerns on behalf of the credit union industry, with emphasis on the agency's proposed risk-based capital rule.
Berger attached NAFCU's previous comment letters on risk-based capital, associational common bond requirements, and federal credit union bylaws.
With regard to risk-based capital, Berger wrote, "NAFCU thanks you for your commitment you made during your confirmation hearing to look at risk-based capital closely. NAFCU believes that the NCUA Board should consider … reducing risk weights to be more comparable to other banking regulators, an increased implementation period of at least three years, and removal of the interest-rate and concentration risk portions of the risk-based capital proposed rule."
Berger also reiterated NAFCU's request that NCUA improve the process for expanding a federal credit union's field of membership and highlighted the association working group's suggestions to improve federal credit union bylaws.
continue reading »