NAFCU: Merchants' anti-Apple Pay stance is about profits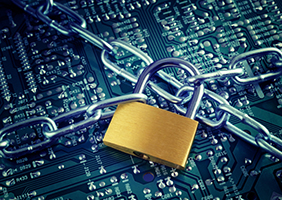 Some retailers' decision to block the use of Apple Pay and similar payment systems, which offer better protection of consumers' financial and personal information, is just another example of merchants putting profits first, NAFCU Vice President of Political Affairs Katie Marisic said Wednesday.
Walmart, CVS and Rite Aid are reportedly blocking the use of Apple Pay in favor of another system still in development, and recently hacked in testing.
That new system, CurrentC, will reportedly allow merchants to avoid the fees they pay now to accept payments through credit and debit card accounts and to collect more information on the customers who shop there. Meanwhile, 1 million consumers are said to have already made their commitment to Apple Pay.
"The payments system is continuing to evolve, and CurrentC may be a part of that evolution," said Marisic. "However, telling consumers they won't be able to use a payment system they prefer and trust seems counterintuitive in an era of heightened security concerns, particularly as the holiday shopping season approaches."
Indeed, retailers are reportedly already on edge as they prepare for their annual "holiday freeze," according to Information Week's Dark Reading.
continue reading »