NAFCU on the Hill for cyber hearings, more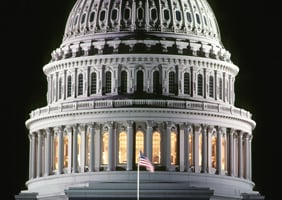 NAFCU lobbyists will be closely monitoring Congress this week for legislative developments of note – including two hearings focused on cyber security issues – for any potential impact on credit unions and their members.
Tomorrow, the House Financial Services Subcommittee on Oversight and Investigations takes a look at global cybersecurity issues. The panel will be looking specifically at potential impact on the financial services sector.
Also on Tuesday, the House Oversight and Government Reform Committee holds a hearing on the violation of federal government employee data resulting from the hack into Office of Personnel Management records. This incident, discovered in April, is said to possibly affect the sensitive data of 4 million persons or more.
NAFCU has encouraged lawmakers to approach cyber and data security together to ensure individuals' personal and financial data are as safe as possible.
continue reading »