NAFCU position unchanged: RBC2 will hurt credit unions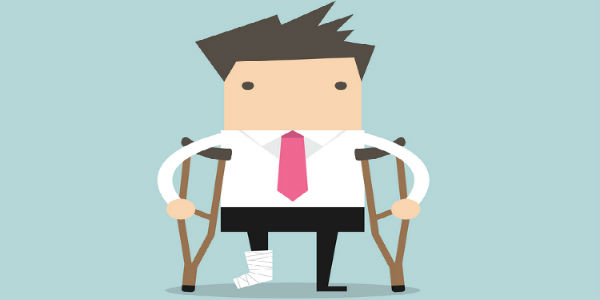 Since NCUA originally unveiled its first risk-based capital proposal to this year's revised version, NAFCU has staunchly opposed this rulemaking, as we believe it will arbitrarily divide the industry and stifle growth, innovation and diversification among credit unions. We believe the rule is unnecessary, and we strongly urge the NCUA Board to withdraw its current proposal.
Despite the many industry-sought changes that were made to the second version of the proposal, the fundamental flaw remains: the rule would force credit unions to park capital on their balance sheets unnecessarily when they could be using that capital to grow and serve their communities.
While NAFCU supports a carefully structured risk-based capital system that applies lower capital requirements for lower-risk credit unions and higher capital requirements for higher-risk credit unions, NCUA's proposal is far from such a system. We continue to push for Congress to make necessary changes to the Federal Credit Union Act that would allow for such a measured risk-based capital system. Without congressional involvement, however, any effort at reform will ultimately miss the mark, and – NAFCU believes – do much more harm than good.
In our comment letter to NCUA, we explained at length why we believe the agency would impose untold costs on an already well-capitalized industry with its current proposal. In particular, NAFCU believes NCUA cannot look at the impact of the proposal in a vacuum and merely consider how many credit unions would be downgraded or forced to hold more capital. Instead, we believe the true impact of the proposal can only be measured by examining how it will impact the long-term growth and strategic planning of all credit unions.
Although NCUA estimates that 19 credit unions would be downgraded if the proposal were in place today, the true impact of this proposal will spread far beyond those institutions. NAFCU has spoken individually with many of our members who are genuinely concerned about their credit unions' ability to continue to engage in sound business practices and provide much-needed financial products and services to their members and communities at large.
For example, one well-capitalized credit union with about $500 million in assets has indicated that it will likely be unable to pursue safe, sound and effective growth opportunities, which could result in reductions to its employee benefits plan and overall lending capacity. This community-based credit union serves more than 50,000 members and employs more than 150 people. To balance rising health-care costs for its employees, this credit union is considering investing in a life insurance plan for employees, but under NCUA's proposal, such an investment would cause the credit union's risk-based capital ratio to drop by almost 5 percent – leaving the credit union with a tough decision to make that will likely negatively impact its employee benefits plan.
Another NAFCU member, with about $200 million in assets and located in the Northeast, may have to reduce the number of much-needed home equity lines of credit (HELOCs) to its members. This credit union has many members that depend on its offering of HELOCs to make winter-weather-related repairs to their homes. Because of the elevated concentration thresholds in NCUA's risk-based capital proposal, this credit union may not be able to build the necessary capital required and will have to limit the help it can offer to its community.
NAFCU will continue to advocate for the credit union industry and urge NCUA to withdraw this proposal. We continue to ask the agency: Why put an entire industry at risk for just a few credit union outliers? NAFCU believes risk in credit union operations can be addressed on a case-by-case basis and that it does not warrant a broad-brush regulation.
Rather than implementing an ill-fitting, one-size-fits-all regulation, NCUA should join us in pushing Congress to act on smart and effective capital reform for credit unions. NAFCU is already preparing for our Congressional Caucus, slated Sept. 14-17 in Washington, D.C. Capital reform is one of the many important credit union issues we will be fighting for when we gather there to hear from lawmakers and tell them what's on our minds. If you agree that RBC2 is not what the credit union industry needs, I hope you'll join us there so we can make a difference together.
Alicia Nealon was named director of regulatory affairs in December 2014. In this role, she serves as staff liaison to federal regulatory agencies; assists in handling the development and implementation ...
Web: www.nafcu.org
Details