NAFCU urges members to contact lawmakers on RBC2, more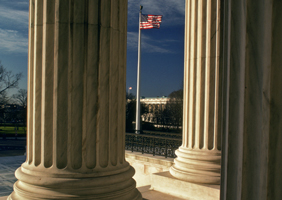 While Senate and House members are in their home districts this week, NAFCU is urging its members to contact lawmakers at their home offices about top credit union issues, including a bill that would require NCUA to do a study on risk-based capital before issuing a final rule.
Lawmakers are home this week for the July 4 recess. During this time, NAFCU is urging members to contact their House representatives in support of H.R. 2769, the "Credit Union Risk-Based Capital Study Act," which was introduced by Reps. Stephen Fincher, R-Tenn., Denny Heck, D-Wash., and Bill Posey, R-Fla. The bill would require NCUA to study and report to Congress on whether it has clear legal authority to issue the two-tier proposal and the proposal's impact on credit unions' capital cushions. NCUA would be prohibited from implementing RBC2 until 120 days after the report is submitted to Congress.
"Now is the time for NAFCU members to get their representatives' attention and ask them to cosponsor these key bills, before lawmakers return to Washington next week to deal with the key credit union issues on the table," said Brad Thaler, NAFCU's vice president of legislative affairs. "We encourage members to reach out to lawmakers' staff and emphasize the need for real credit union regulatory relief now."
Members are also encouraged to weigh in with lawmakers on the following:
continue reading »