NAFCU urges reg relief action from Congress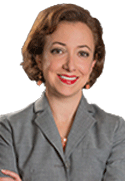 NAFCU Senior Vice President of Government Affairs and General Counsel Carrie Hunt yesterday urged Senate leaders to act on House-passed measures that reflect some of the association's top priorities for credit union regulatory relief.
Congress reconvened Wednesday to take-up a handful of key issues including government funding, set to expire on Dec. 11, and  the Department of Defense authorization bill.
Hunt, in her letter to Senate Majority Leader Harry Reid, D-Nev., and Minority Leader Mitch McConnell, R-Ky., also emphasized the need for action on data security and a national standard for retailers to address the continuing series of data security breaches.
In particular, Hunt urged action on the following issues that have already received overwhelming bipartisan support in the House:
the "Privacy Notice Modernization Act," S. 635, which would remove the requirement for financial institutions to send redundant annual privacy notices to members when policies have not changed and are accessible in another format;
continue reading »