NAFCU writes NCUA on exam process issues, urges independent appeals process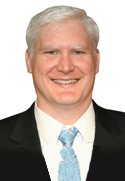 NAFCU Director of Regulatory Affairs Mike Coleman informed NCUA Board Chairman Debbie Matz of some ongoing issues credit unions face during examinations and expressed concern that "there is still no independent appeals process for credit unions."
"NAFCU commends NCUA for its work over the past few years to improve the exam process including modernizing examinations, making the National Supervision Policy Manual (Manual) publicly available and providing better coordination in the pre-exam process," Coleman wrote Matz on Thursday.
However, he added, "NAFCU and its members believe the structure and execution of NCUA's examination process still needs to be improved." Coleman outlined a few areas of concern for credit unions and encouraged the agency to address them.
Documents of resolution
A recent NAFCU Economic & CU Monitor found that nearly 40 percent of credit unions who received DORs during their last exams thought they were unjustified. Coleman suggested using Examiner Findings Reports instead of DORs for less serious, urgent matters. "That would allow management to use its own discretion to determine the timeframe and approach for correcting those less urgent problems," he wrote.
continue reading »