National Retirement Planning Week 2017: Help members rethink retirement
National Retirement Planning Week 2017 kicks off April 3, 2017, and with more Americans feeling less confident that they are adequately financially prepared for retirement, credit unions can help members to "rethink retirement". This can be achieved by helping members to develop a retirement plan, learn the basics of financial planning, and save for retirement.
National Retirement Planning Week is a national effort to help consumers focus on their financial needs in retirement. Organized by the National Retirement Planning Coalition—a group of prominent education, consumer advocacy, and financial services organizations—the week-long event will encourage retirement planning through a nationally distributed print, television, and radio campaign, media outreach program, and special events highlighting the importance of retirement planning.
And make no mistake, planning for retirement is important. Baby boomers are retiring at a rate of 10,000 per day, yet according to the Insured Retirement Institute, only 22 percent of baby boomers feel adequately financially prepared for retirement. The research also found that approximately 35 million baby boomers lack any retirement savings today and 42 percent of baby boomers expect Social Security to be a major source of income in retirement.
American's confidence in their ability to afford a comfortable retirement has risen since the financial downturn of 2008, but it is still low. The Employee Benefit Research Institute's 2016 Retirement Confidence Survey found that only 21 percent of workers surveyed were very confident about having enough money for a comfortable retirement. And, while the survey found that 69 percent of workers reported that they or their spouse have saved for retirement, a sizeable percentage of workers report that they have virtually no savings and investments (26 percent of workers in this category reported that they have saved less than $1,000).
Credit unions have a long history of supporting financial literacy and helping members save for retirement. Participating in National Retirement Planning Week can help your credit union underscore its commitment to helping members achieve a secure retirement. The National Retirement Planning Coalition provides resources to help you and your members focus on long-term financial goals. You can link to their website, which provides access to the latest retirement planning tools.
The Retire on Your Terms website provides tools to help members develop a plan based on their life stage. There are stages for students not yet ready to enter the workforce, workers in the early, middle, and later years of their careers, and for those ready to retire. The website provides students with simple tips on saving and budgeting. For those ready to retire, the website provides information on Social Security and long term care, tips for determining a retirement lifestyle, and tools to help build a retirement withdrawal strategy.
The website also provides planning tools that cover budgeting basics, asset management, Social Security, investments, fraud prevention, and healthcare. The section on Social Security provides fact sheets on the basics of Social Security and Social Security Survivor Benefits, and a link to My Social Security, the Social Security Administration's tool that allows members to access their personal Social Security account information online.
The retirement tools section of the website provides tools and calculators, including a life insurance policy locator, retirement ready quiz, retirement planner calculator, fixed annuity calculator, variable annuity calculator, retirement shortfall calculator, and retirement income calculator.
You can refer members to the website for more information on these topics and to help them develop a financial plan. You can also access the website from your desk, work with a member to develop a plan, and then provide information on products and services that will help the member achieve a financially secure retirement.
Ascensus, as the largest independent retirement and college savings services provider in the United States, helps over 7 million Americans save for the future. We encourage our credit union clients to join us in celebrating National Retirement Planning Week and promoting awareness of the need to comprehensively plan for retirement. Let the celebration and the retirement saving begin!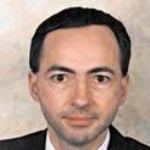 Dennis is Compliance Manager for Ascensus. Mr. Zuehlke provides clients with technical support on tax-advantaged accounts (including individual retirement accounts, health savings accounts, simplified employee pension plans, and Coverdell education ...
Web: www.ascensus.com
Details