NCUA Board set to act on 2015 budget, fee scale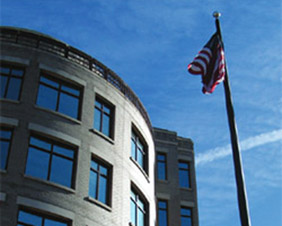 The NCUA Board's agenda for its Nov. 20 meeting includes consideration of the 2015 operating budget, overhead transfer rate and operating fee scale, as well as the quarterly report on the Temporary Corporate Credit Union Stabilization Fund.
The board will meet at 10 a.m. Eastern at NCUA headquarters in Alexandria, Va., for an open meeting, followed by a closed meeting which will focus on share insurance appeals.
During the open meeting, the board will also be briefed by agency staff on the estimated range next year for any potential premium assessment for the National Credit Union Share Insurance Fund and stabilization assessment for the TCCUSF. NCUA has indicated it is unlikely there will be any corporate stabilization assessments going forward.
NAFCU President and CEO Dan Berger wrote to the NCUA Board earlier this month to urge against any increase from the 2014 budget and for transparency in how the agency plans to use funds.
continue reading »