NCUA Board sets final rule on associational common bond, 2-1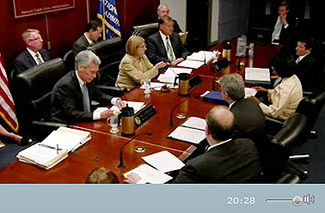 The NCUA Board on Thursday issued a final rule amending the procedures for adding associational groups to federal credit unions' fields of membership by a 2-1 vote, with Board Member J. Mark McWatters voting no due to his concern that this rule will increase the regulatory burden for a majority of credit unions.
The final rule creates a method by which 12 common types of associations will automatically qualify for inclusion in a federal credit union's field of membership (FOM). The rules takes effect 60 days after publication in the Federal Register.
NAFCU supports the rule's effort to streamline parts of the FOM application process but has concerns about the rule's threshold-determination requirement. The threshold-determination requirement serves as a preliminary test to determine if an association only was created primarily for the purpose of expanding a credit union's membership.
NAFCU Director of Regulatory Affairs Alicia Nealon reiterated NAFCU's "serious concerns" about the requirement in a statement after the meeting. NAFCU staff are reviewing the final rule and will discuss its impact on credit unions in a Final Regulation soon.
continue reading »