NCUA budget process tops this week's Hill hearing slate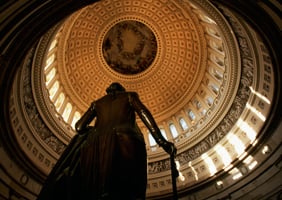 NAFCU staff will be on Capitol Hill this week for a House Financial Services subcommittee hearing on NCUA's budget process and transparency, at which NCUA Chairman Debbie Matz is expected to testify.
On Friday, the House Financial Services Subcommittee on Financial Institutions and Consumer Credit will hold a hearing titled "National Credit Union Administration Operations and Budget." The hearing is also expected to address recent rulemakings, such as the current risk-based capital proposal. Matz's testimony will mark her first appearance before Congress since 2011.
On Thursday, the House Financial Services Committee will hold a hearing titled "Ending 'Too Big to Fail': What is the Proper Role of Capital and Liquidity?" Committee Chairman Jeb Hensarling, R-Texas, has said he will hold a series of hearings on the impact of Dodd-Frank to mark its five-year anniversary. He noted that since the passage of the law July 21, 2010, "the big banks are now bigger; the small banks are now fewer."
Other hearings NAFCU plans to monitor include:
continue reading »