NCUA receives $1.4b in JPMorgan Chase settlement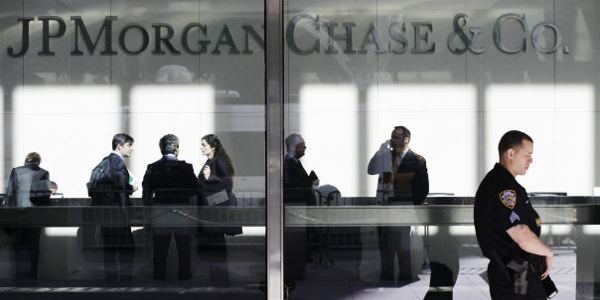 The National Credit Union Administration has added another settlement to its victory pile related to lawsuits to regain costs associated with losses to the corporate credit unions brought by residential mortgage-backed securities of alleged questionable quality. The U.S. Department of Justice Tuesday announced that JP Morgan Securities would pay $13 billion in total.
The NCUA will receive $1.4 billion under the terms of the settlement.
"All this really comes down to holding responsible parties accountable…In agreeing to this settlement, the world's largest bank has taken a measure of responsibility for actions that caused severe damage to the credit union system," NCUA Chairman Debbie Matz said. The settlement, she added, "will greatly benefit credit unions" and "will enable NCUA to greatly reduce the assessments that all credit unions have to pay.
The settlement announcement comes just two days before the NCUA discusses the Temporary Corporate Credit Union Stabilization Fund (TCCUSF) assessment on natural person credit unions for 2014 at its open board meeting.
Credit Union National Association President/CEO Bill Cheney said Tuesday that the announcement gives even more weight to CUNA's recommendation that the TCCUSF projected assessment range for next year be set at 0% of insured shares. The NCUA is expected to discuss a projected assessment of 0% to 5% at its Thursday open board meeting.
"The NCUA has taken a strong leadership role in its work to regain costs it says were caused by securities firms that knowingly sold products of questionable value. It must now make sure that the regained funds benefit the credit unions who have carried the cost of those actions," he said.
The DOJ is also reportedly considering criminal charges against JP Morgan.
The NCUA lawsuits alleged JP Morgan oversold the quality of certain mortgage-backed securities (MBS's) it issued, underwrote and sold to U.S. Central FCU, Western Corporate FCU and other corporates from 2006 to 2007. The corporates collapsed in 2009, and NCUA, as their liquidating agent, sued a number of Wall Street banks who issued or underwrote the securities that contributed to the corporates' collapse.
continue reading »