New year, new view: 5 steps for elevating and clarifying the audit function at your credit union
Having internal auditor in your title can be challenging. Most credit union internal auditors are handpicked from the operations team and told, "Now you are an auditor, go forth and audit things." The problem with that is many new auditors don't know what that means, let alone how to execute on it.
That was my experience 13 years ago when I began my internal audit career at an $800M credit union that eventually grew to $4B. The many challenges I faced included my perception that I was viewed as a necessary evil by other credit union employees. I was convinced they thought  the purpose of my role was solely to help pass the NCUA exams. I believed the auditor's reputation was of someone who could get people in trouble, or even fired, and that would make securing organization-wide cooperation difficult.
In reality, the problem had a lot less to do with how the credit union defined my role and was much more about my own early perceptions. In fact, maybe the greatest contributor to the problem was my failure to positively represent my position to others. Whether I liked it or not, I had to take a hard look at how I was portraying myself as an auditor to my coworkers, senior management and my staff.
In the last decade-plus in this role, though, I found five critical ways to elevate the perception of the internal auditor at my credit union—from a cost center in need of a reputation overhaul to a value driver and strong business partner to all stakeholders. Through my experience and interactions with peers, I've seen these five steps prove to be a smart playbook for any internal auditor—at any credit union—to elevate and effectively clarify the role of internal audit.
Implement a Charter:  This is step one and, in my opinion, crucial to building the foundation for the internal audit department's reputation and long-term success. An internal audit charter not only defines the department's role within the credit union, it also helps the internal audit staff understand their purpose. To get started with your charter, review The Institute of Internal Auditors' sample charter and adapt it to your credit union's needs and goals.
Network with Industry Peers and Experts:  Get involved with CUNA, NAFCU and ACUIA.  Network and learn from other credit union internal auditors by sharing experiences, audit plans and struggles. You will quickly see that you are not alone. It's also a way to practice the collaborative values the credit union movement is built on while advocating for yourself and your credit union.
Get Certified:  Continuous learning and professional development should be an ongoing endeavor. Internal audit is an evolving profession, and it is imperative that you and all auditors in your department know the fundamentals of being an auditor. I recommend you seek out certifications such as the CIA (Certified Internal Auditor from the Institute of Internal Auditors) to keep current and understand the latest auditing standards. Your dedication to continually seeking knowledge is an investment in your future and delivers long-term value to your credit union.
Build Your Brand:  Here is where the rubber meets the road (or the formula meets the spreadsheet). Once you've defined your function in a charter, networked with other credit union auditors and have a certification under your belt, it's time to show your credit union your value. One of the best ways to do this is to define a mission and vision for your department. You can also develop a strategic plan and implement key performance indicators to show your senior management team and the supervisory committee that you are dedicated to continuous improvement.
All of this work should be promoted. It's your team's and your personal brand. Coordinate with your marketing department to showcase the department's value and accomplishments. Incorporate compelling ways to introduce your department's mission and vision—an email sent to all employees, a regular newsletter or an interactive meeting (virtual or in person). It does not matter how you do it, the main goal is to regularly promote collaboration and define the internal audit department's function within the credit union in a positive way.
Champion Combined Assurance:  Nobody wants to be audited twice or give the same documents to different departments, and nothing can ruin a reputation faster than being seen as a burden. Internal auditors are in a position to foster and facilitate combined assurance with second-line functions (quality control, information security, compliance, and/or risk management). To facilitate that, start a monthly or quarterly communication to share knowledge and coordinate schedules with these teams to reduce duplication of work and blend resources to efficiently obtain an overall picture of risk within your credit union.
While these five steps didn't transform perception or build value overnight, I have personally seen quick momentum and long-term results from the effort—for not only the internal audit department, but also for the supervisory committee and the entire credit union and its members. In my internal audit role at Nymbus, I am Implementing these suggestions to help define the internal audit function within our organization. I am proud to have the title of internal auditor and for the contributions my team and I make.
Sharing helpful resources is also effective in elevating your value, download and forward Nymbus' compliance guide here.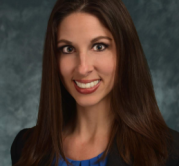 Carissa Schrenker is the head of internal audit at Nymbus. Before joining Nymbus, she built and led internal audit and compliance functions at credit unions for almost two decades, including ...
Web: https://www.nymbus.com
Details