New Year's Resolution: Drive Home the True Value Proposition of Credit Unions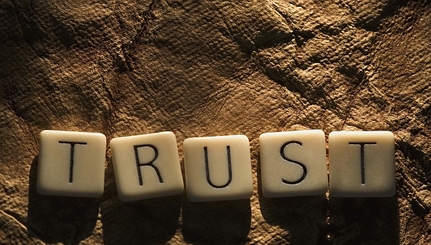 by Paul Gentile, EVP Strategic Communications and Engagement, CUNA
As we head into 2013, the credit union system continues to explore how credit unions can win over consumers.
What will drive consumers to credit unions? What will increase awareness of credit unions? What will spur consumers to disrupt their financial lives and make the effort to move their accounts from banks to credit unions?
We have had a few good years with membership growth. Consumers are turning to credit unions, but the buzz about credit unions isn't nearly where it should be, our conversion rate of bank customers isn't as good as it could be, and maybe most importantly, the percentage of members that view their credit union as their PFI is far too low.
For too long the credit union system has hung its hat on its rate and fee advantage over banks. While being competitive will always be important, we need to promote our true advantage—trust.
Consumers trust credit unions. Just last week, Javelin Research identified "trust" as being at risk for financial institutions in 2013. The research firm challenged financials to try and maintain trust by being  "straight-shooting" with consumers and giving them good advice. We already know credit unions win the trust battle. A recent Prime Performance survey found credit unions rank first when measuring "reputation." Survey after survey shows credit unions at or near the top when it comes to consumer satisfaction and reputation. This is vital.
Trust can drive consumers to choose credit unions. As nonprofit financial cooperatives that exist solely to serve the lending and savings needs of consumers, credit unions' value proposition is trust. Whether we are in booming economic times or a recession, credit unions operate the same way. We learned that during the most recent recession. While banks reined in their lending, credit union lending expanded.
Many credit union leaders still say that consumers don't care about anything but the best deal they can get. They claim that consumers surf the Web and go with the best rate, no matter the provider. In this low-rate environment, that has probably never been less true. Credit unions are the best deal more often than not, but in today's era of corporate mistrust we should think bigger than that. Reputation matters. Credit unions everywhere should be talking about their cooperative history and with that our value proposition of trust will shine through.
Credit unions exist only to serve their members, not shareholders.  Credit unions have no incentives to drive big profits. Nationwide Insurance is singing this same song on national television on a weekly basis. "Nationwide puts members first, because it doesn't have shareholders." Sound familiar?
It is cheap to communicate with the masses through social media and viral reports today. Credit unions everywhere can tout their brand value of trust in their own outreach efforts and together the message of cooperative financial institutions equaling trust will come out.
Beyond our structure, the core mission of the credit union system is advancing financial literacy/education. I have witnessed first hand how credit unions can win over people in their community, not just members, by offering financial education sessions on everything from retirement to financing college. We are already deep into the trust game and should be sure consumers are aware of it.
Consumers have been burned too often not to care about how the companies they do business with operate. Are they good corporate citizens? What is their mission?  What are their values?
Banks have opened the door for credit unions on more than one occasion. We saw that in a big way when a proposed $5 monthly debit card fee from Bank of America spurred a movement away from banks in Bank Transfer Day. Big banks and mega firms like AIG let consumers down. They had to be bailed out by taxpayers to stay in business. People are tired of it.
Being in the trust game isn't easy. It's a high bar to maintain to keep consumers on your side, but it's a bar credit unions have always met and it's time to recognize that it matters more than ever.
Here in my new role at CUNA, I will be exploring more ways for the credit union message to get out in a big way. One channel we already have established is aSmarterChoice.org. aSmarterChoice is designed to be a landing pad for consumers and press alike to learn about all the great things credit unions do for members, and all the reasons credit unions are "trusted" financial providers.
The power of aSmarterChoice is you have an opportunity to contribute. I encourage you to visit the site and read the stories of your colleague credit unions and find a story you can contribute. Together, we can build aSmarterChoice into a comprehensive repository of "trust" stories that will help us win consumes over.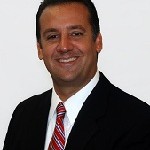 Paul Gentile is President and CEO Cooperative Credit Union Association. The Cooperative Credit Union Association represents the credit unions in Massachusetts, New Hampshire and Rhode Island. The credit unions of ...
Web: ccuassociation.org
Details