Next Gen Know-How: 5 languages of appreciation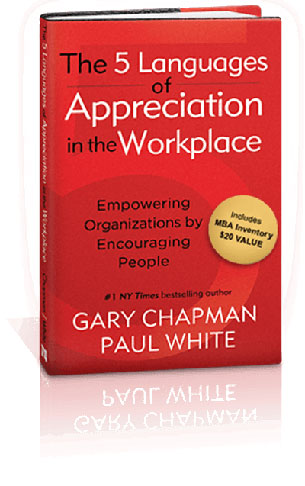 Understand how each employee prefers to hear recognition and tailor your message accordingly.
by: Laurie J. Maddalena, MBA, CPCC, PHR
About a year after I got married, I read the book, The 5 Love Languages by Dr. Gary Chapman. The message of the book is that people feel appreciated in different ways, and it's important to understand your significant other's primary love language. I discovered my husband's love language is acts of service, which means he feels love when I do things like make him dinner or relieve him of a task, such as calling the pest company. My primary love language is words of affirmation, which means I feel loved when my husband expresses his love and appreciation verbally. We realized our languages are very different, and that we needed to show love and appreciation in the other person's language for it to be effective and meaningful.
Did you know your employees each have a primary appreciation language? As a leader, you can significantly impact engagement, productivity, and loyalty by understanding the appreciation language of each individual and tailoring your recognition so it's more meaningful to that specific employee.
Chapman and his colleague Paul White share the different appreciation languages in their book, The 5 Languages of Appreciation in the Workplace. Not everyone likes to be appreciated and recognized in the same way, and this book provides leaders insight into how to understand their employees as individuals and express appreciation in a way that will have an impact. There's a quiz in the book you can have each of your employees take to get a specialized report of their appreciation language.
continue reading »