Nominations open for the 2023 Herb Wegner Memorial Awards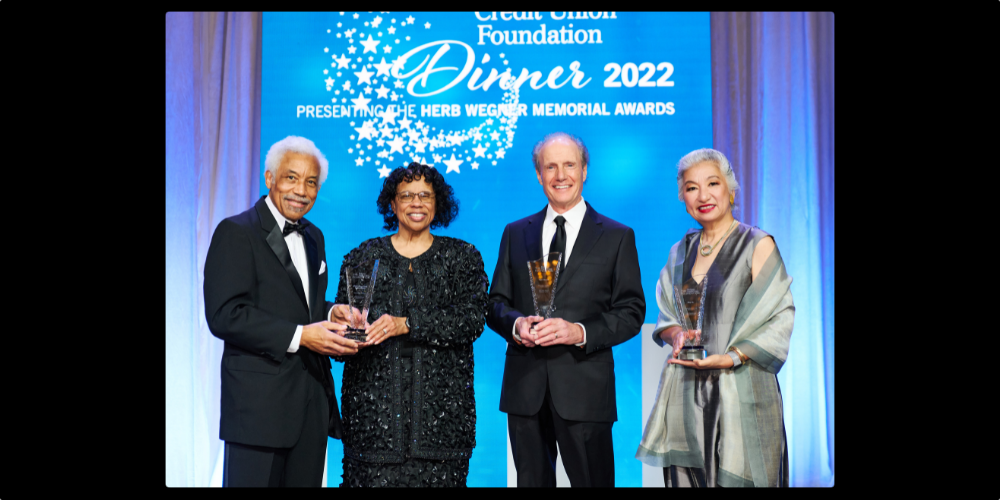 The National Credit Union Foundation has today opened nominations for the 2023 Herb Wegner Memorial Awards. 
The awards have celebrated the innovators and changemakers of the credit union movement for over thirty years and are presented annually at the Foundation's fundraising gala.  
Nominations can be made in two categories:
Outstanding Individual Achievement, honoring an individual dedicated to promoting the credit union philosophy, whose leadership has had a lasting impact on the credit union movement. 
Outstanding Organization or Program, honoring innovative institutions or initiatives that have measurably improved the local, national or international credit union system. 
"Every year, people come away from the Foundation Dinner presenting the Herb Wegner Memorial Awards inspired and energized by the diversity, stories and impact of awardees," said Gigi Hyland, executive director of the Foundation.
continue reading »