'Not my thing' turns into lifelong career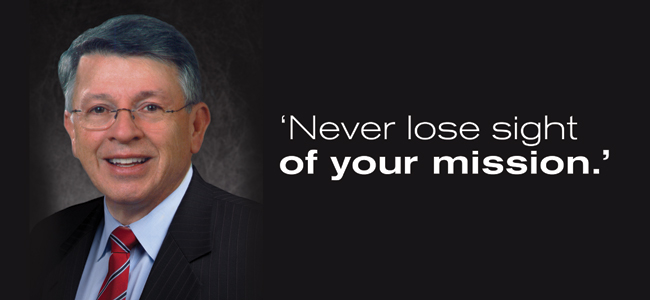 Credit Unions must present united front to legislators and the public.
Steve Fowler's path to the credit union movement was typically atypical.
After college, Fowler assumed he'd pick up a sales or management position somewhere— but Uncle Sam had other plans.
After a stint on active duty with the U.S. Army Reserve, Fowler resumed his job search. It so happened that his neighbor at the time worked for the South Carolina Credit Union League, which needed an auditor.
"I accepted, thinking it would be easier to find a job when I had one," Fowler recalls, "because accounting was not really my thing."
That was in 1971, and he hasn't had to polish his résumé since.
More than 40 years later, having held multiple positions at the league—including administrative assistant to the CEO, vice president of correspondent services, and executive vice president of advocacy—Fowler will retire as CEO at year's end.
Fowler moved into that role in March 2010 on a day that proved bittersweet, as his friend and longtime South Carolina Credit Union League employee Tommy Strange passed away.
Since then, there have been many challenges that Fowler, the league, and member credit unions have had to contend with—including the crushing regulatory burden and the declining number of credit unions, due in many cases to the retirement of those credit unions' leaders.
Succession planning continues to be a crucial issue that can be a hard sell for busy CEOs, Fowler says. "Some credit unions have long-range planning on a back burner while they wrestle with daily issues and ongoing regulatory constraints.
continue reading »