NWCUA releases economic, community impact report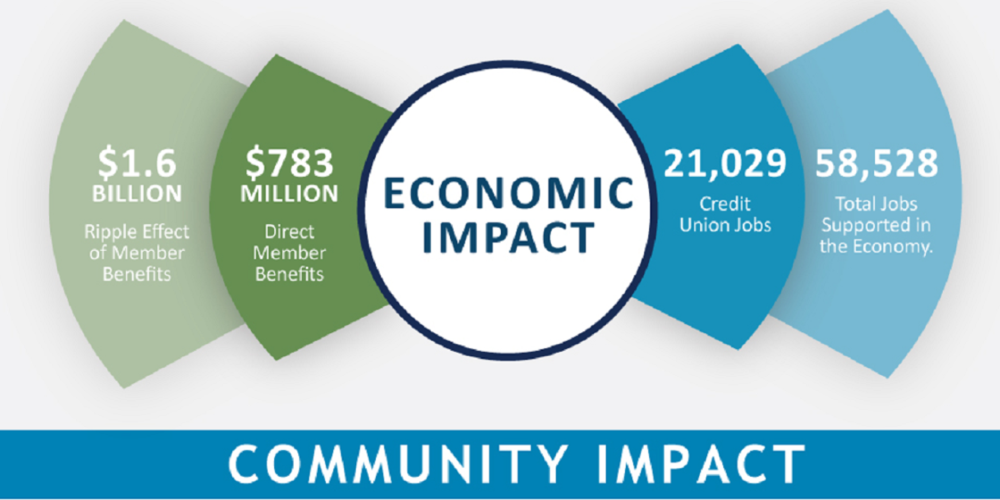 Credit union advocates in Idaho, Oregon and Washington have new, data-rich tools to support their advocacy and public awareness work this year. The Northwest Credit Union Association (NWCUA) is providing its member credit unions with a suite of resourcesdocumenting credit unions' economic and community impact.
The community data was collected in NWCUA's Community Impact Reporting Tool (CIRT), which was created by the association to document credit unions' focus on financial well-being, volunteerism and charitable contributions, and special lending to rural communities, first-time homebuyers and other populations that not-for-profit cooperative credit unions are uniquely positioned to serve.
The impressive economic impact report was prepared by ECONorthwest, one of the region's most respected economic firms. In addition to data, the NWCUA is providing its members with communications collateral such as infographics, social media posts and a library of member stories, so they can customize and share the impact in their own communities.
"The economic and community impact reports document how credit unions collectively generate and deliver real, tangible value to members and communities," said Troy Stang, NWCUA president/CEO. "Our strategic priority, in creating the Community Impact Reporting Tool, and in commissioning the economic study, is to position credit unions to help the public and policymakers understand exactly how credit unions' not-for-profit, cooperative structure enables them to drive such impact."
continue reading »