Obama creates new retirement account: MyRA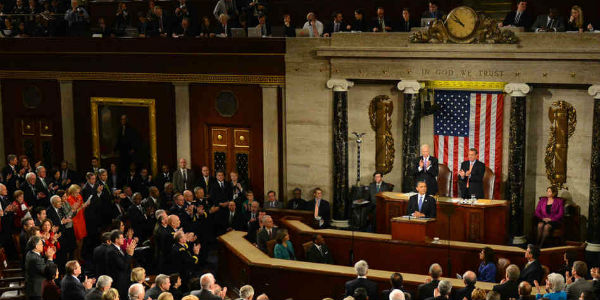 by. Emily Brandon
President Obama will use his executive authority to create a new type of retirement savings account, the "MyRA". "I will direct the Treasury to create a new way for working Americans to start their own retirement savings: MyRA," Obama said in his 2014 State of the Union address. "It's a new savings bond that encourages folks to build a nest egg. MyRA guarantees a decent return with no risk of losing what you put in." Here's a look at how the MyRA will work:
[Read: How to Max Out Your Retirement Accounts in 2014.]
Voluntary contributions. Contributions will be made via payroll deduction. The initial investment needs to be at least $25, but ongoing contributions can be as small as $5. Participants can save up to $15,000 or for a maximum of 30 years in this "starter" retirement account before they will need to transfer their balance to a private sector Roth IRA. Employers will not administer or contribute to these retirement accounts.
Portability. Savers can keep the same account when they change employers and contribute to the account from multiple jobs. They can also roll the balance into a private sector retirement account at any time.
Roth tax treatment. The MyRA is a Roth account, which means participants contribute after-tax dollars. Withdrawals in retirement, including the earnings, will then be tax free. Early distributions of the contributions, but not the earnings, can also be withdrawn tax free at any time. "The primary purpose is retirement saving, but if they have some need they can pull that money out, and if it's just the principal amount there is no penalty," according to a senior administration official.
continue reading »