Obama urges regulators to 'tailor' regs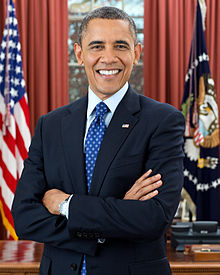 President Obama met with financial regulatory agency heads on Monday to discuss the Dodd-Frank Act, during which he asked them to try to fit regulations as needed to institutions of different size and type.
"The President asked regulators to evaluate where their agencies' actions have been most effective and where standards could be tailored for the size and complexity of different institutions," the White House said in a statement.
Obama also asked the regulators to try "to prevent excessive risk-taking across the financial system," mentioning compensation rules and capital standards. He emphasized the importance of coordination through the Financial Stability Oversight Council to mitigate risks to the financial system.
NAFCU Senior Vice President of Government Affairs and General Counsel Carrie Hunt, commenting on the statement, said NAFCU still believes the regulatory burden on credit unions is too high. "Credit unions did not cause the financial crisis," Hunt said, "and the increasing number of regulations is constraining the industry in an unnecessary and costly manner. We hope regulators will collaborate on ways to provide regulatory relief and not just add to their burden."
continue reading »