Of Truth and Music: How Verity is getting the brand back together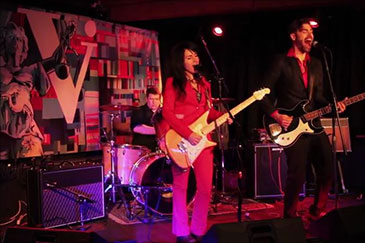 by: Aaron Passman
If you don't know the meaning of the word "verity," that may change soon, thanks to a campaign from Verity CU here that uses local bands and artists to boost brand awareness at the $454 million credit union.
According to Melina Young, director of marketing, last year the credit union's board directed the executive team to increase positive brand awareness in the credit union's market. According to Young, that was new ground for Verity.
"We've never really measured brand awareness before," said Young. "We knew ours was less than we wanted it to be, especially in the backyard of BECU it's kind of hard to compete out here. There are so many financial institutions in Seattle and BECU being so well-known and well-loved in the community. So looking at all of what we were needing to do and accomplish, we realized we wanted to switch from product marketing to brand-based marketing."
Verity worked with Spokane, Wash.-based marketing firm Boom to do a brand audit, focusing on different geographic locations the credit union served — or was planning to serve through branch expansion — and what was important to the people in those areas.
continue reading »