On Compliance: The strangling of overdraft protection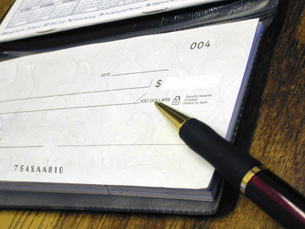 Historical, recent and expected new rules may eventually kill these programs.
Credit union overdraft protection programs have endured a long, slow strangling for years. The Consumer Financial Protection Bureau's recent grip on overdraft programs is sure to squeeze these programs further. Is it time to just return NSF items and abandon member convenience and protection? Not yet, but credit unions will continue to feel increased regulatory and legal pressure that will cut off consumer benefits and diminish fee income. This article examines the historical and recent regulatory and legal pressures that are slowing killing these programs.
Interagency Guidance
Since 2001, the federal banking agencies have expressed concerns about overdraft programs. At that time the agencies, acting individually, issued letters or guidance to their regulated institutions. The agencies chose not to issue regulations for overdraft services; rather, they opted to issue guidance, which then was truly voluntary. With interest rate margins crushing institutional profits, fee income from overdraft programs was a lifeline. Consequently, consultants and providers heavily marketed analytical software and overdraft programs to maximize credit union overdraft fee opportunities.
By 2005, the regulatory agencies began to collaborate on the common compliance issues and risks of the industry. They became more concerned with misleading marketing, weak disclosures and questionable overdraft features. For the first time, they issued interagency guidance on overdraft practices. This guidance identified historical and traditional overdraft programs, and addressed (1) safety and soundness concerns, (2) legal risks, and (3) best practices. The best practices provided positive examples of how overdraft program features should be marketed and communicated, as well as disclosure and program features.
continue reading »