When one (government) door shuts, another opens
Want to make your marketing team's job easier? Whenever you have the opportunity to actually take action on the words and messages you project about what your organization stands for, you're cumulatively building a brand story that makes people much more likely to believe what you say each and every successive time.
In today's complex, unpredictable, ever-changing economic environment, the pressure is on financial service providers to anticipate consumer needs, and serve up solutions before people need them. Not only is it important to anticipate, but you also have to act fast with your solutions, because when it comes to financial binds, people can't wait around for business decisions to be made.
Several banks and credit unions have been quick to announce that in the face of the government shutdown at midnight on Friday, January 19, they will be offering assistance to military personnel to ensure they can continue to have funds coming in to pay bills while their February paycheck may be delayed or reduced.
Service Credit Union announced that to assist members directly affected by the government shutdown, they will be automatically posting credits to members with existing direct deposit on or before February 1, and they are offering short-term military advance loans with 0% APR with no required payments for 90 days. USAA is offering something similar, with loans up to $6,000. Navy Federal Credit Union posted on their Facebook page at 7 a.m. the morning after the shutdown, "we are offering all eligible members a 0% APR loan to help cover their pay in the event of a government shutdown." The post, in less than 48 hours, had more than 1,000 comments, questions, concerns and gratitude, with responses from Navy's team members.
From a purely business perspective, these loans aren't smart. In fact, giving product away with no profit margin is a quick way to go out of business. Plus, this isn't the time to cross-sell other products or ask for referrals, or even expect to see more loans brought in because of this nice gesture. These members simply need their credit union right now to help them out of a bind.
However, the value of acting on your words cannot be understated. I said it would make your marketing team's job easier – but I didn't mean they could work any less hard. With the myriad of financial service options we all have to choose from today, no financial service marketer's job is ever easy. But when your organization has the mindset to make it a strategic priority to do whatever is truly in the best interest of each and every member—not just on paper, not just in charitable donation, but in everyday actions large and small — it will make your marketing team's hard efforts much more effective, because your messages will be believed.   
Just of few of the responses this morning on Service Credit Union's social media channels: "Thank you so much for taking this stress off of us," "We are so grateful for the services you provide us. Thank you for taking care of us," "One of the many reasons I've stayed with SCU for so many years, thank you," "They did this during the 2013 shutdown. Grateful to SCU then and now," "Always recommending SCU."
Actions speak louder than words…AND can make your brand story a lot more believable. Is your mind set on doing good business so your business will do well? Here's how you can build a genuine brand:
Decide what you're willing to do to help your members – Determine if you have the "where there's a will, there's a way" mentality before you need to evoke extreme or unique measures to serve your members. If you serve military personnel, or immigrants, or women, or college students, or you know, human beings, chances are they will eventually need something from you that might be a little different from today's standard financial offerings. If you are set on finding a way to serve that need, regardless of how different or scary it might be, regardless of the fact that no one else is doing it yet, then you have "the will!" It might look a bit like Point West Credit Union or result in unique offerings like NorthCountry Federal Credit Union.
Act fast and act for real — This is where you make your marketing team's job easier (or really hard, so do not screw this up.) Listen to what members are telling you they need and be willing to adapt and take a few more steps forward to truly help them. In addition to the examples above, I love to share the story of when my grocery co-op in Madison opened a new location in a new neighborhood, demographically different than its other locations. Rather than assuming it knew what products the neighbors want to see on the shelves, the co-op asked what they wanted–asked for their receipts from other shopping trips to understand what and how much they buy, and then they put those products on their shelves, even when it meant adjusting "business as usual" practices to be able to do so. As a board member, one of the comments I hear from members is, "wow, you actually listened to us and gave us what we asked for!" Simple, right? Then why is it so surprising to see?
Keep the momentum going and make it part of your brand – Each successful example of your business understanding member needs and acting fast to provide an actually helpful (for them) solution (whether or not it was business profitable at the moment) is cumulative to your brand story. There is no better way to build a brand story or brand reputation than through the story your members know and tell about you. This extends to media coverage, too. Sorry marketing team, there's no time to rest on our laurels. We all still have a ton of work to do to get the word out about how we can help people, but working for a brand that does what they say makes all the effort a lot more effective, not to mention more fulfilling!
I've heard countless awe-inspiring stories of the work that credit unions do in my time with Filene. One common thread that I've noticed woven throughout is the simple but brilliant concept that where there's a will there's a way. The will leads to the action and the action leads to the public's belief. Look for the doors you can open for your members, regardless of who shuts them.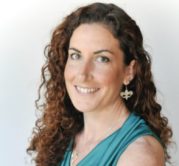 Holly lives and breathes social media; if you can't find her IRL, try reaching out on Twitter, LinkedIn, Facebook or Instagram, and you'll likely get her right away. ...
Web: www.filene.org
Details